Enterprises, especially small and midsized, are adopting Microsoft Dynamics 365 to modernize customer experience and finance and operations, enable end-to-end visibility across the supply chain, and streamline marketing and sales. Large enterprises adopt Microsoft Dynamics 365 to buttress their core Enterprise Resource Planning (ERP) and Customer Experience (CX). Microsoft has strengthened its offerings and presence by closely integrating Dynamics 365 with Microsoft Office, Outlook, and Teams. To expedite Microsoft Dynamics 365 adoption, service providers are investing in skilling talent and building robust accelerators to help enterprises in their digital transformation journeys.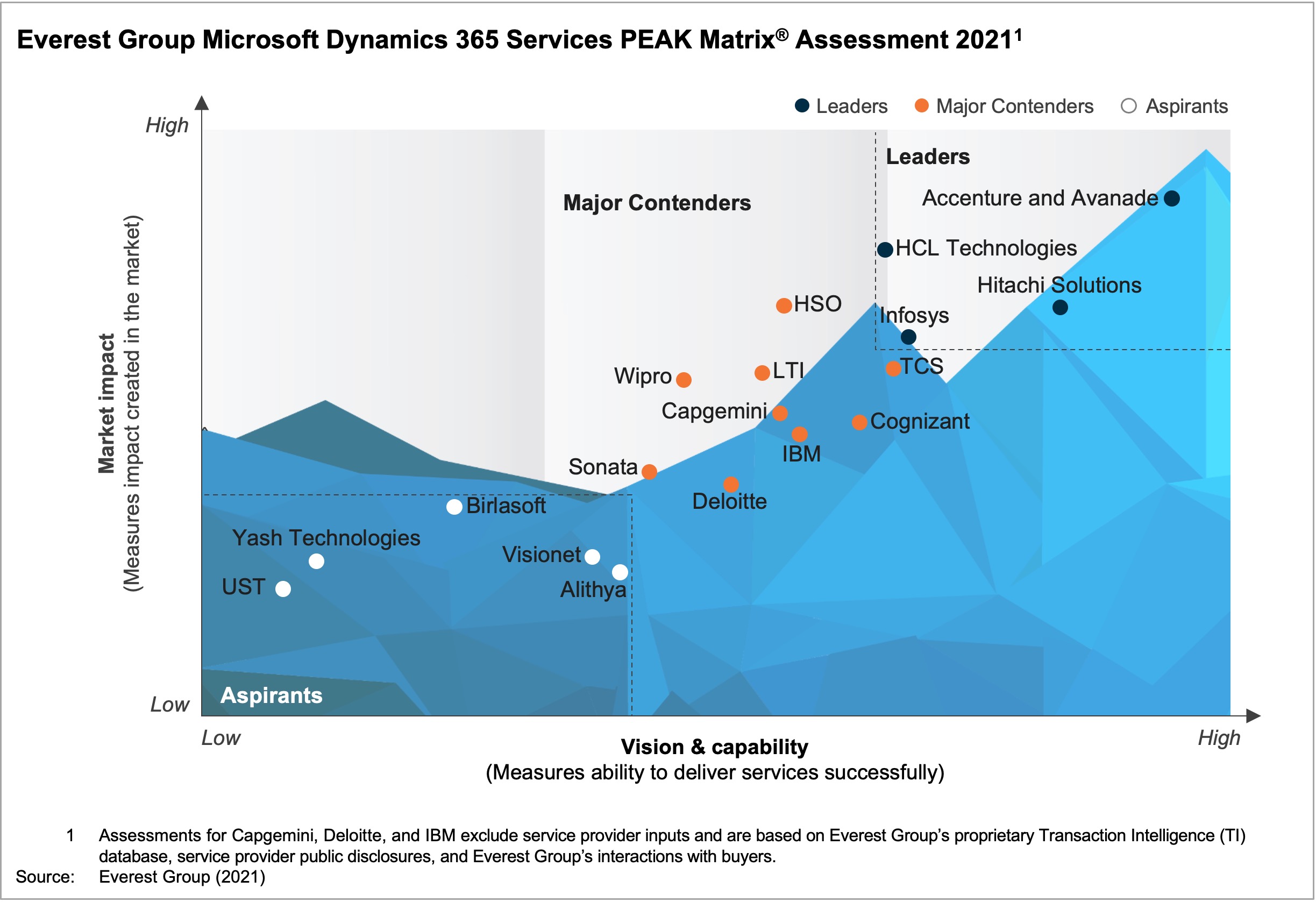 In this research, we present detailed assessments of 18 service providers featured on Everest Group's Microsoft Dynamics 365 Services PEAK Matrix® and categorize them as Leaders, Major Contenders, and Aspirants based on their capabilities and offerings. Each profile provides a comprehensive picture of the service provider's service focus, key Intellectual Property (IP) / solutions, and domain investments.
Scope:
The assessment is based on Everest Group's annual RFI process considering investments made until March 2021, interactions with leading Microsoft Dynamics 365 service providers, client reference checks, and ongoing analysis of the Microsoft Dynamics 365 services market
All industries and geographies
Contents:
This report features detailed assessments, including strengths and limitations, of 18 service providers focused on Microsoft Dynamics 365 services.
Membership(s)
Enterprise Platform Services (EPS)