Evolving customer preferences, demand for digital and omnichannel experiences, and competition from FinTechs are impacting banks' digital strategies and transformation initiatives. COVID-19 has significantly accelerated enterprises' digitalization plans and adoption of new technologies for processes such as digital customer onboarding, paperless underwriting, real-time payments, and real-time cash management. In Europe, regulations such as the General Data Protection Regulation (GDPR) and open banking have driven banking organizations' investments in application modernization initiatives. Additionally, the rise of challenger banks is compelling banks to become nimble and focus on customer experience enhancement.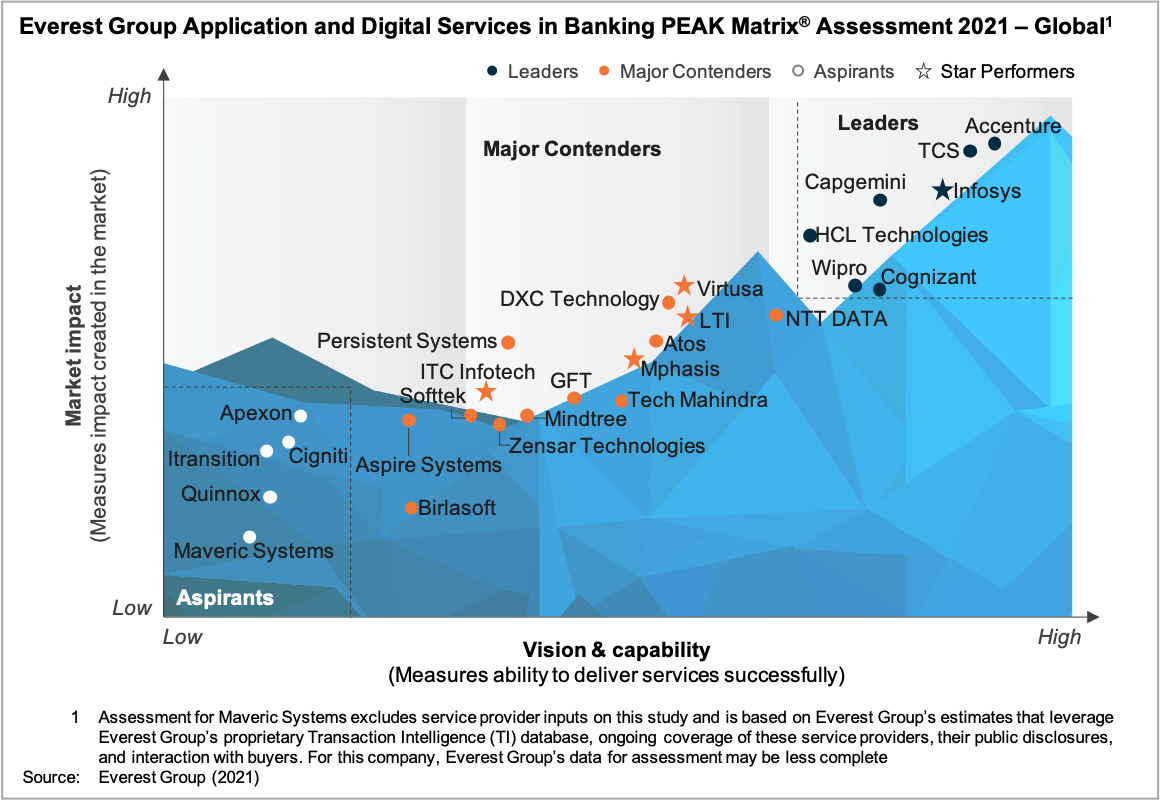 One of the biggest challenges the banking industry continues to face is the shortage of technology skills in the market. IT service providers are investing heavily in building banking industry-specific solutions and an engineering talent pool to respond to the evolving demand themes. Enterprises are seeking support from these providers to shift to a platform-based operating model, cloud-first approach, data value realization leveraging AI/ML, and APIfication.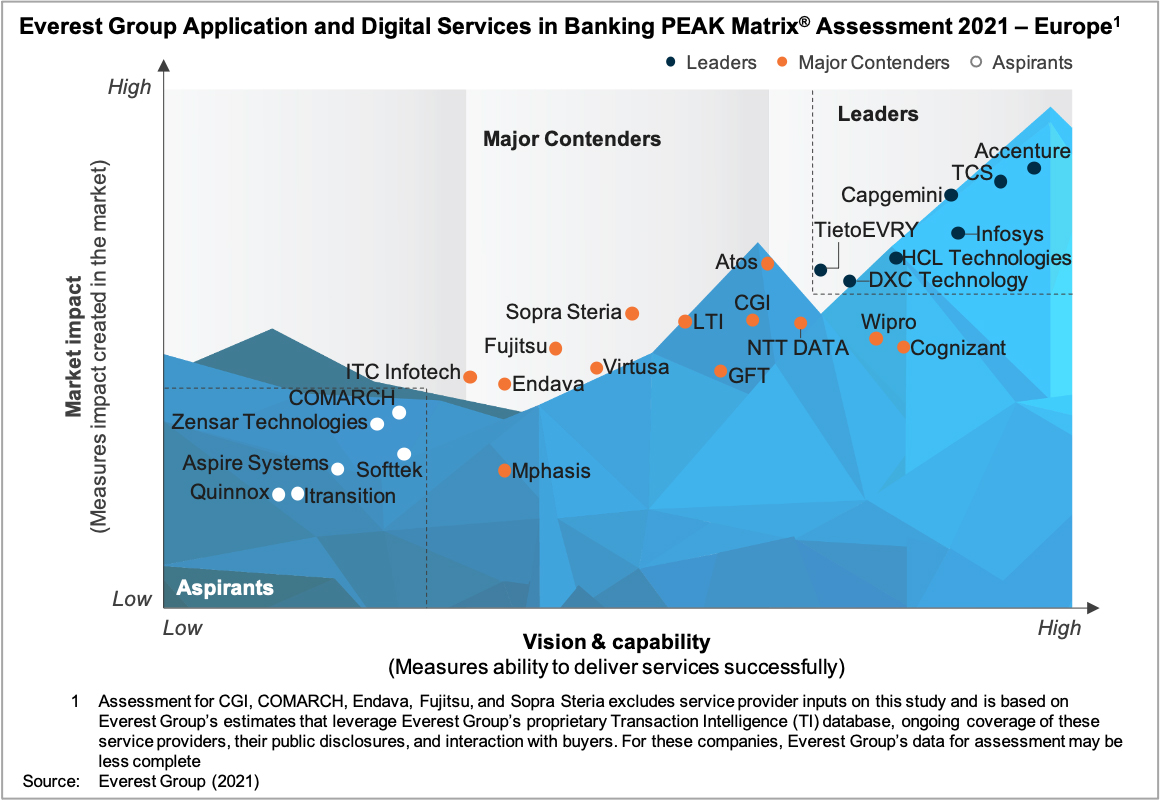 In this research, we evaluate 27 Application and Digital Services (ADS) providers with a global focus and 26 ADS providers with a Europe focus, featured on Everest Group's Application and Digital Services in Banking PEAK Matrix®.
Scope
Industry: banking
Geography: global, with focus on Europe
The assessments are based on Everest Group's annual RFI process for the calendar year 2021, interactions with leading application and digital services providers, client reference checks, and an ongoing analysis of the banking ADS market.
Contents
This report studies:
Key trends in the application and digital services in banking market
ADS in banking market overview and analysis by revenue, growth, services scope, LOBs, and geography
Classification of 27 global-focused ADS in banking service providers into Leaders, Major Contenders, and Aspirants on Everest Group's proprietary PEAK Matrix

®

framework
Star Performers for global assessment – service providers with the strongest forward movement over time on the Application and Digital Services in Banking PEAK Matrix

®

2021
Everest Group's perspective on the strengths and limitations of the 27 global service providers evaluated in the report
Classification of the 26 Europe-focused ADS in banking service providers into Leaders, Major Contenders, and Aspirants on Everest Group's proprietary PEAK Matrix

®

framework
Everest Group's perspective on the strengths and limitations of the 26 Europe-focused service providers evaluated in the report
Membership(s)
Banking Information Technology