The global Contingent Workforce Management (CWM) market is experiencing rapid transformation, as buyers demand an increasing scope of services from service providers. In addition to employing traditional temporary labor, buyers are relying on third-party providers to manage additional labor requirements, including services procurement / Statement Of Work (SOW), Independent Contractors (IC), and permanent labor. While SOW management, IC management, and analytics remain service providers' top investment areas, they are also developing consulting capabilities.
Service providers are working to deliver a superior buyer experience, both in terms of service delivery and by providing insights into their recruitment spend. They are gradually increasing the level of technological integration in analytics, SOW management, and value-added services to improve the buyer experience and optimize their clients' contingent workforce programs.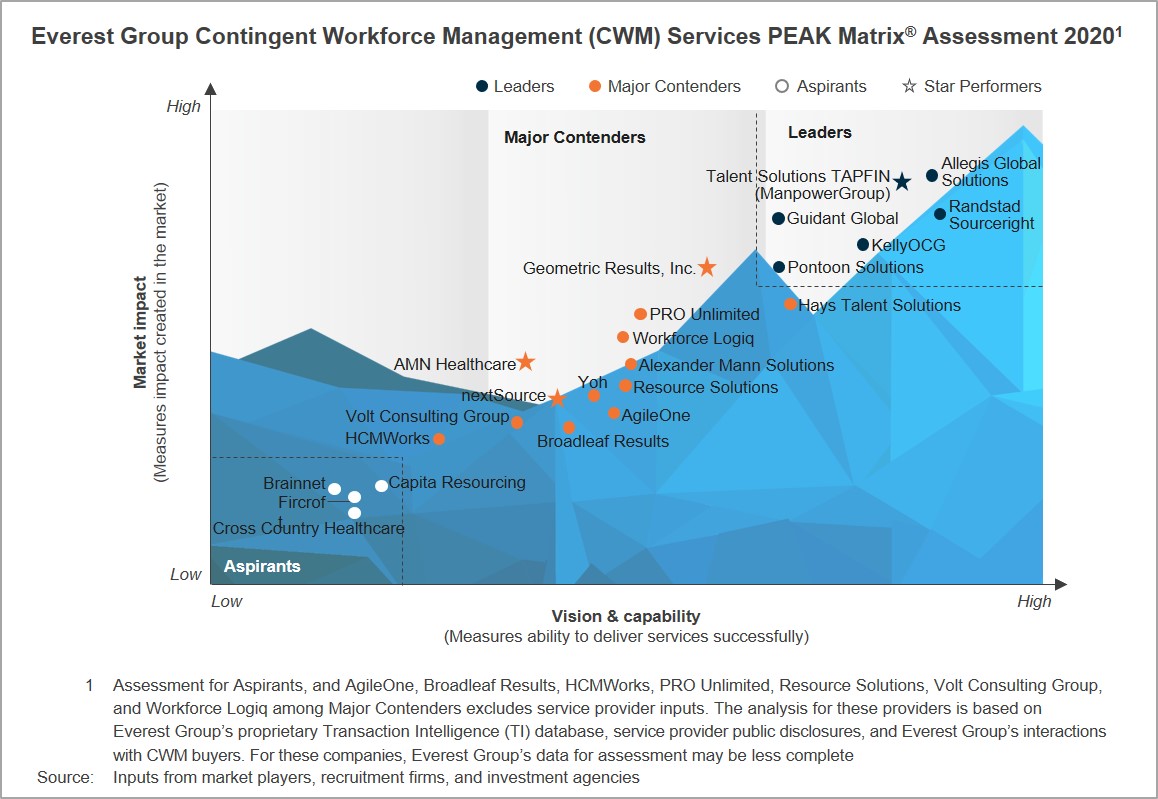 This PEAK Matrix® assessment will help key stakeholders (buyers, service providers, and technology providers) understand the CWM service provider landscape and CWM service providers' capabilities, as well as identify the Leaders, Major Contenders, and Aspirants in the segment.
Scope
We have assessed 23 global CWM service providers of varying sizes and focused on various geographies.
Contents
In this report, we study the following topics:
Global CWM service provider landscape and market impact
PEAK Matrix summary and dashboard for 23 CWM service providers
Star Performers of the 2020 PEAK Matrix assessment
Profiles of 23 CWM service providers
Membership(s)