Implementing a digital strategy is no longer optional but a necessity to stay competitive in today's rapidly evolving market. Enterprises must adopt a digital strategy, which includes making significant investments in new and advance technologies and specialized talent, to stay competitive and deliver innovative services to their customers.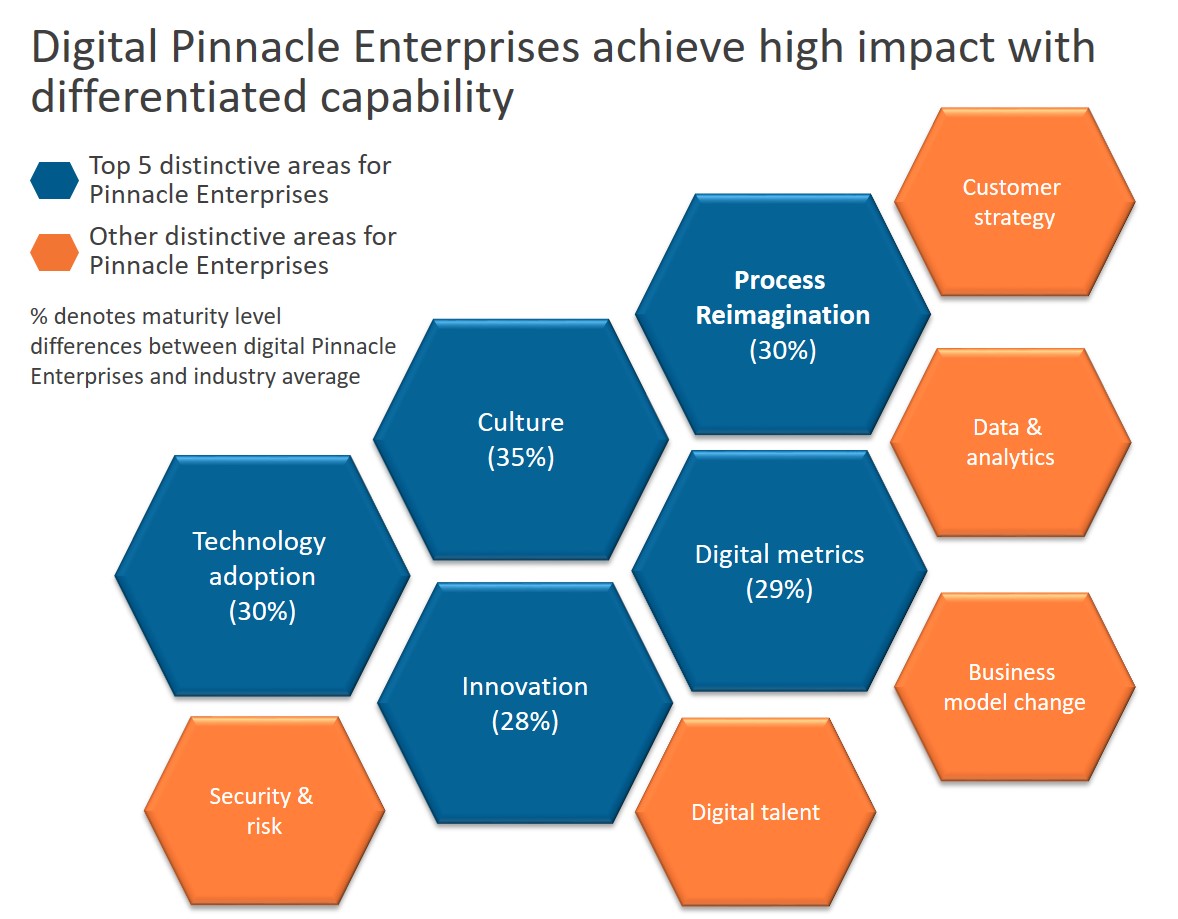 However, many organizations do not have a well-defined, cross-enterprise digital investment strategy. They make investments without common goals, which ultimately do not yield desired returns.
In this report, we analyze the investments that differentiate Digital Pinnacle Enterprises™ – those that have a high level of capability maturity and have achieved significant returns on business outcomes with their digital initiatives – from industry average enterprises.
In analyzing capabilities related to achieving the outcomes of the Digital Pinnacle enterprises across North America, Europe, the United Kingdom, and Asia Pacific, Everest Group identified the top five ways that Digital Pinnacle Enterprises are differentiated from their peers: strategy, organization and talent, process transformation, technology adoption, and innovation.
This report presents key findings from the digital enterprise survey. We identified 18 key areas where enterprises are making investments for digital transformation. We further identified five key areas where Digital Pinnacle Enterprises™ have invested extensively and reaped higher returns than the industry average.
Content
The research focuses on Digital Pinnacle Enterprises™ and includes:
Differentiators of Digital Pinnacle Enterprises™
Definition of Digital Pinnacle Enterprises™
Maturity assessment
Comparison of Digital Pinnacle Enterprises™ with industry average enterprises
Implications
Membership(s)