Revenue Cycle Management (RCM) continues to be a key focus area for healthcare providers, as is evident from the fact that administrative expenses account for nearly 20-25% of their total spend. Before COVID-19, healthcare providers were already operating on thin margins, but the pandemic further shrunk the volumes, with most hospitals and health systems losing about 20% inpatient volumes and roughly 35% outpatient volumes relative to baseline levels, as per the American Health Organization. The financial pressures due to falling volumes, the shift to Value-Based Care (VBC) models, changing regulations, and declining margins have made the year challenging. As a result, business leaders are realizing the importance of an effective and efficient RCM outsourcing strategy and embracing third-party support.
In this research, we present detailed analysis and assessments of 28 operations service providers featured on the RCM Operations – Services PEAK Matrix®. We provide a relative positioning and analysis of the service providers and our evaluation of the providers' strengths and limitations.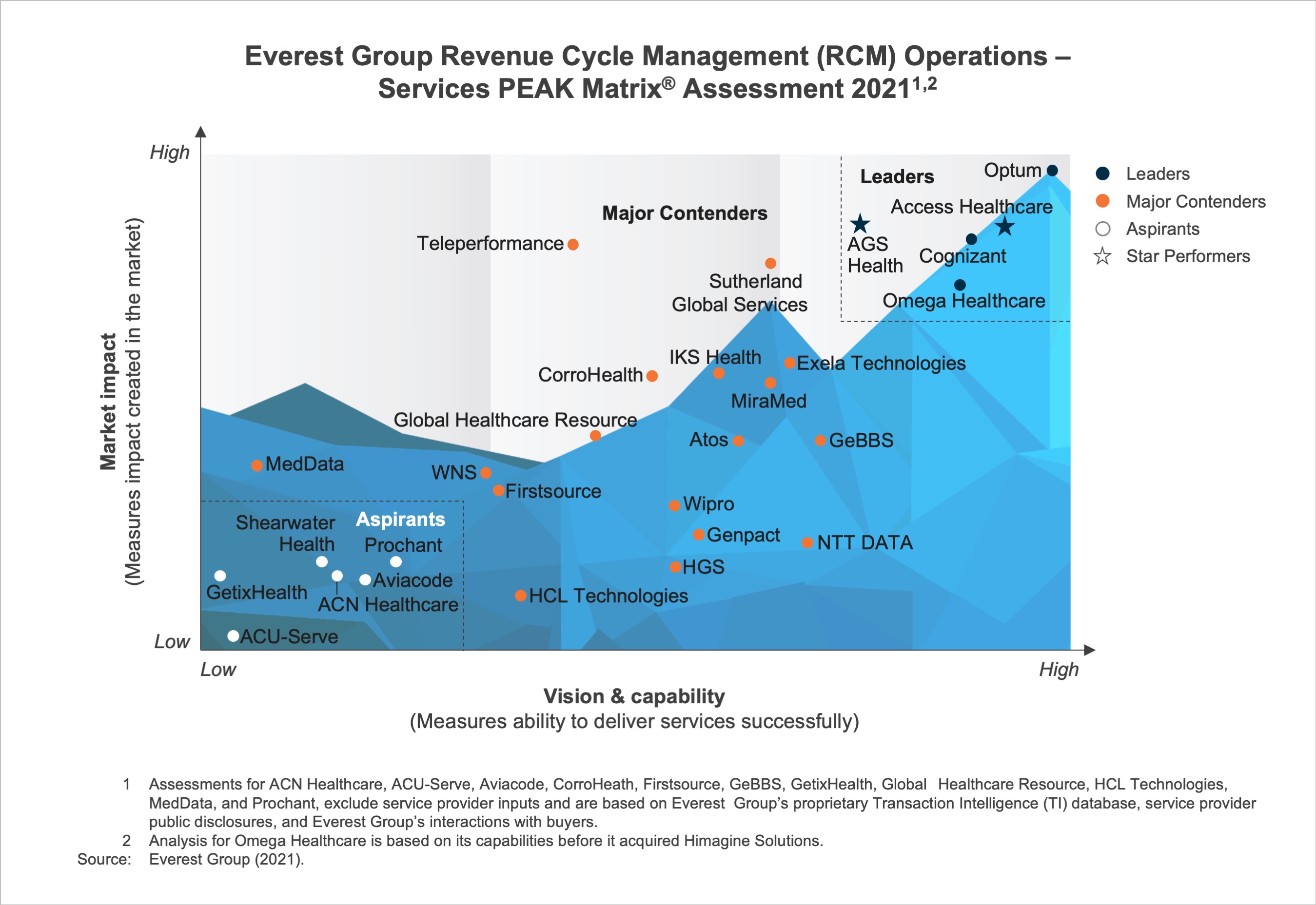 Scope
Industry: healthcare
Geography: global
The assessment is based on Everest Group's annual RFI process for the calendar year 2020, interactions with leading RCM service providers, client reference checks, and an ongoing analysis of the RCM operations market.
Contents
This report features a detailed analysis of 28 operations service providers and includes:
Relative positioning of the service providers on Everest Group's PEAK Matrix

®

for RCM Operations
Analysis of the service providers' market shares
Everest Group's analysis of the service providers' strengths and limitations
Membership(s)
Healthcare Payer and Provider Business Process