The insurance industry is burdened with obsolete legacy systems, talent shortage, and resistance to change. In addition, consumer needs, habits, and expectations, which were gradually evolving before COVID-19, have radically shifted during the pandemic, spurred by the demand for compelling online experiences.
To deal with these challenges, insurers' preference is shifting from build to buy, and they are rapidly adopting third-party enterprise platforms to reduce latency, improve efficiency and straight through processing, drive product innovation, and build a modern core to power superior front-office experiences.
In this report, Everest Group studies the vision, capability, and market impact of 20 leading IT service providers with respect to their enterprise platforms IT services portfolios in the insurance sector. The service providers were positioned on Everest Group's proprietary PEAK Matrix® and categorized into Leaders, Major Contenders, and Aspirants.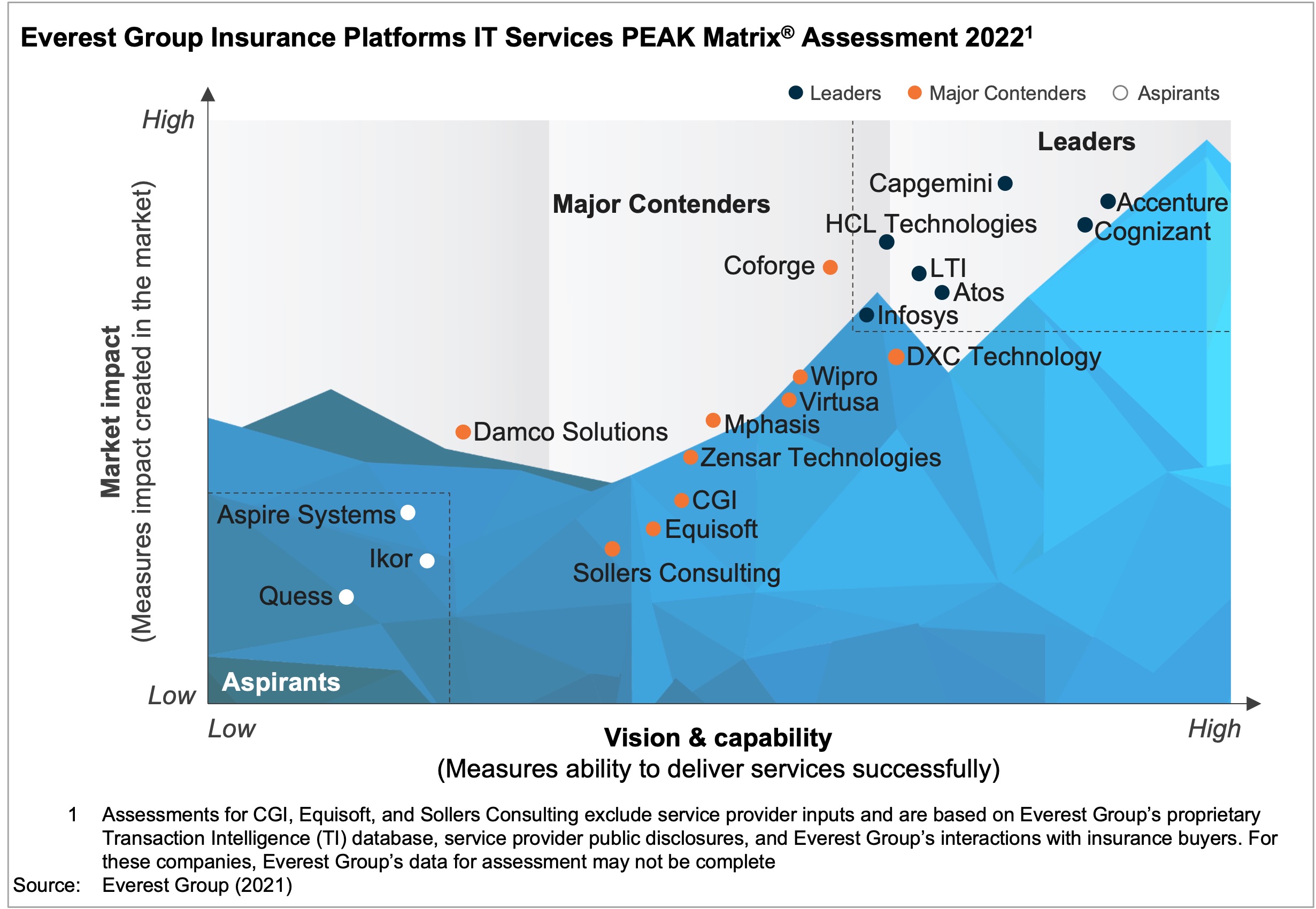 Scope:
Industry: insurance
Geography: global
Our assessment is based on Everest Group's annual RFI process for the calendar year 2021, interactions with leading IT service providers, client reference checks, and an ongoing analysis of the insurance platforms market
Contents:
This report examines the following topics:
Insurance platforms market trends and their implications on key stakeholders
Insurance platforms IT services market size and growth characteristics
Everest Group PEAK Matrix

®

for insurance platforms IT services
Characteristics of Leaders, Major Contenders, and Aspirants
Assessment of service providers
Membership(s)
Insurance Information Technology