5G is much more than increased speed of data transfer. It has the potential to enable a paradigm shift in the way things work around us. Additionally, it is a key enabler of the fourth industrial revolution. Enterprises have already started preparing themselves for the shift to 5G by exploring high-impact use cases, investing in private 5G networks, and partnering with relevant service providers.
These developments have fueled the need to establish a compelling ecosystem of partners, and engineering services providers are actively enhancing their capabilities and offerings to help enterprises in their 5G engineering journeys.
This research is the first edition of Everest Group's 5G Engineering Services PEAK Matrix®Assessment. It evaluates 18 engineering services providers and positions them on Everest Group's PEAK Matrix®, categorizing them into Leaders, Major Contenders, and Aspirants. The study will enable buyers of 5G engineering services to find the right-fit service provider based on their needs, while the service providers will be able to benchmark themselves against their competitors.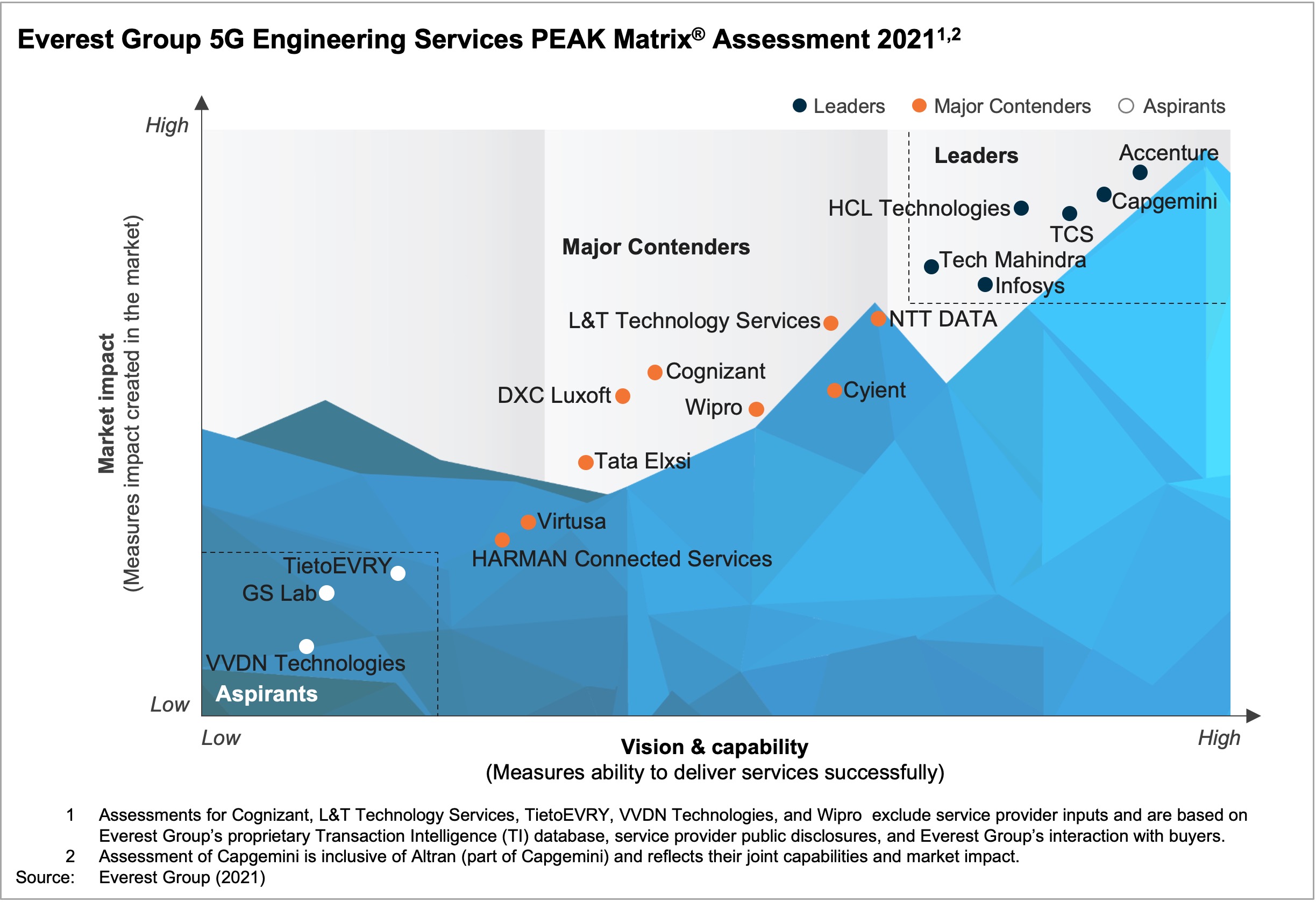 Scope:
Geography: global
Services: 5G engineering services
This study is based on RFI responses from service providers, interactions with their 5G engineering leadership, client reference checks, and an ongoing analysis of the engineering services market
Contents
In this report, we study:
The 5G Engineering Services PEAK Matrix

®

2021
Key characteristics of Leaders, Major Contenders, and Aspirants
A summary dashboard capturing the relative assessment of each service provider's vision & capability and market impact
Providers' strengths and limitations vis-à-vis enterprise sourcing considerations
Membership(s)