Digital Experience (DX) has become paramount as we move toward a digitally dominant society and the emergence of a digital-native generation, which puts immense importance on experience. Consumers regard a real-time, comprehensive, hyper-personalized, and channel-agnostic experience as a hygiene factor and not a differentiator any more. In fact, it has become important for enterprises to deliver a great DX for their relevance and growth.
For enterprises to be able to offer a seamless and innovative experience, they need all the quintessential capabilities (content management, digital commerce, and brand engagement) under one interoperable and integrated umbrella – a Digital Experience Platform (DXP). This platform is increasingly becoming a one-stop enterprise destination to build, deliver, and track exceptional experiences.
This report examines the dynamics of the global DXP product landscape. We present detailed assessments of 11 DXP products on Everest Group's Digital Experience (DXP) Products PEAK Matrix®.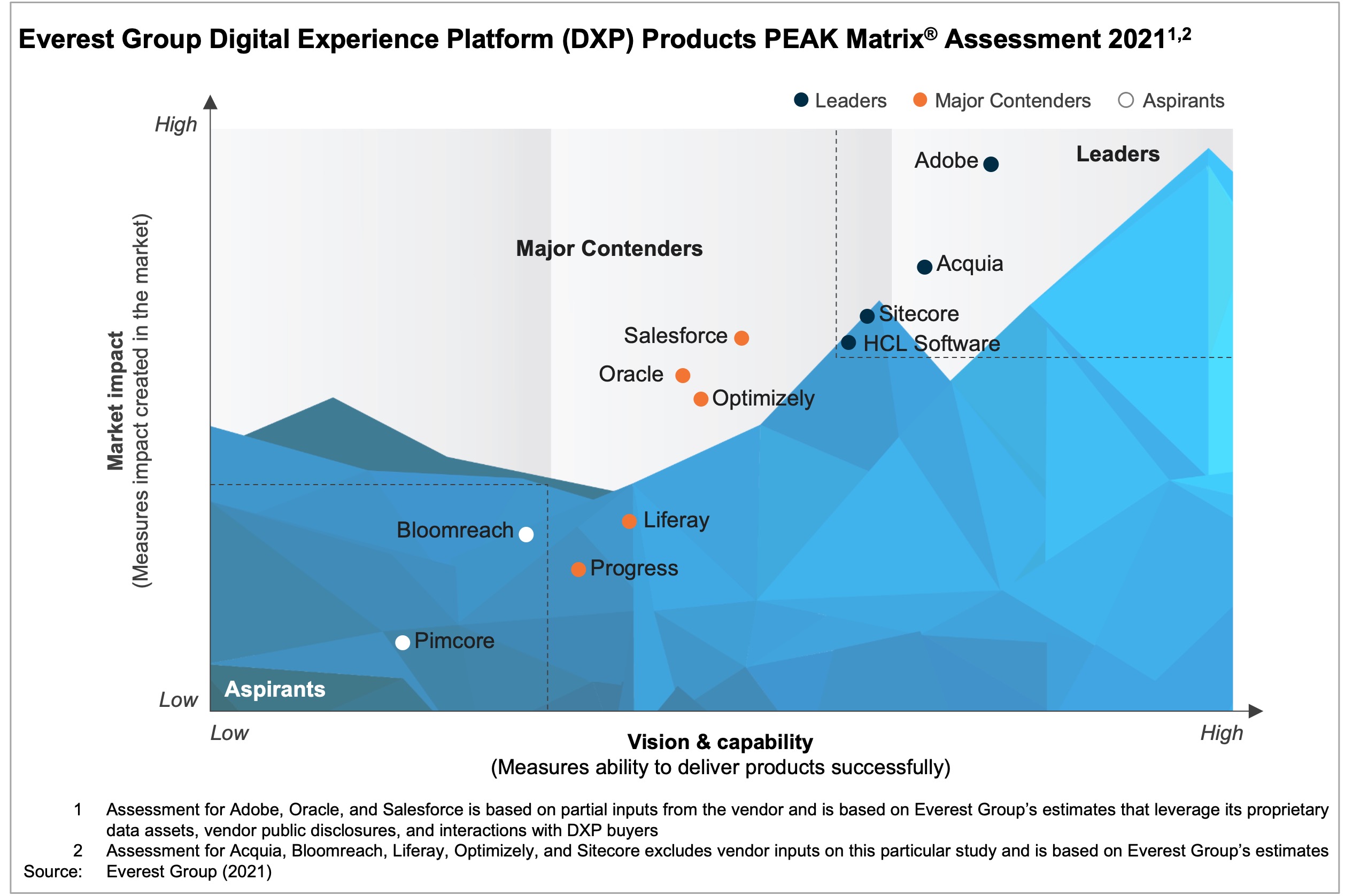 Scope
All industries and geographies
The assessment is based on Everest Group's annual RFI process for the calendar year 2021, interactions with leading DXP vendors, client reference checks, and an analysis of the entire experience market
Contents
In this report, we focus on:
Everest Group's Products PEAK Matrix

®

evaluation of 11 DXP vendors
Characteristics of Leaders, Major Contenders, and Aspirants in the DXP landscape
Analysis of the key strengths and limitations of each of the 11 DXP products featured in the assessment
Membership(s)