The pandemic has accelerated digital transformation for enterprises and pushed them to adopt agile and DevOps delivery models, along with cloud and next-generation technologies for scalability and innovation. Hence, it has become imperative for Quality Assurance (QA) service providers to broaden their service portfolios by including non-functional testing, accommodate the DevOps delivery cycle, and adopt an extreme automation approach. Service providers also need to accelerate their own talent upskilling to be able to deliver these services.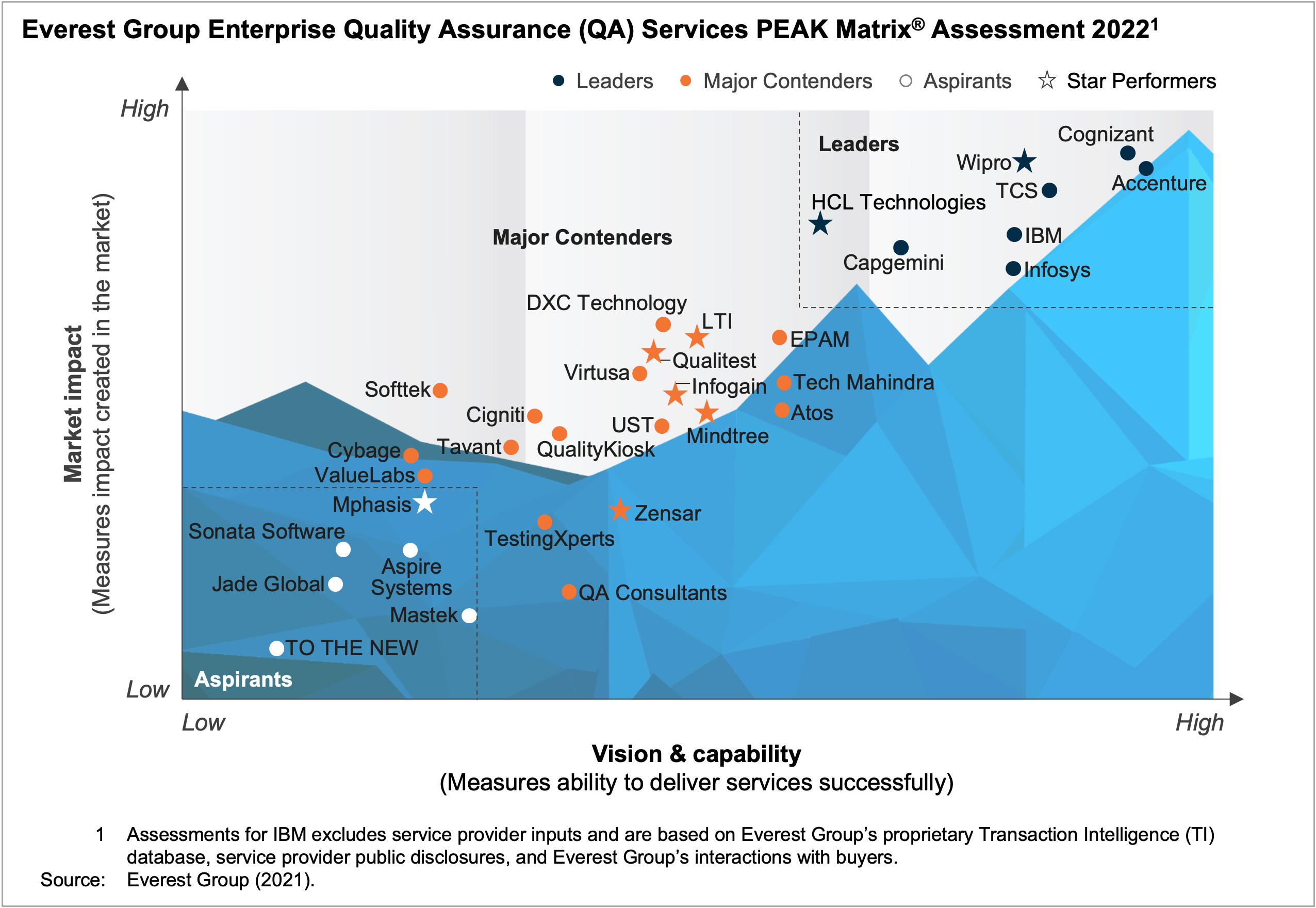 In this research, we present detailed assessments of 33 service providers featured on the Quality Assurance Services (QA) PEAK Matrix® and categorize them as Leaders, Major Contenders, and Aspirants based on their capabilities and offerings. Each profile provides a comprehensive picture of the service provider's service focus, key Intellectual Property (IP) / solutions, and domain investments.
Scope
The assessment is based on Everest Group's annual RFI process considering investments made until December 2020, interactions with leading QA service providers, client reference checks, and an ongoing analysis of the QA services market
All industries and geographies
Contents
This report features detailed assessments, including strengths and limitations, of 33 service providers focused on Quality Assurance (QA) Services.
Membership(s)