With uncertainties accompanying the COVID-19 pandemic, along with fewer claims generated across select LOBs, the Property and Casualty (P&C) insurance BPS market was unable to maintain its double-digit growth streak in 2020. Below-optimal digital adoption in P&C insurance BPS relationships and pandemic-induced digital necessities spurred service providers to proactively find application opportunities for their digital investments.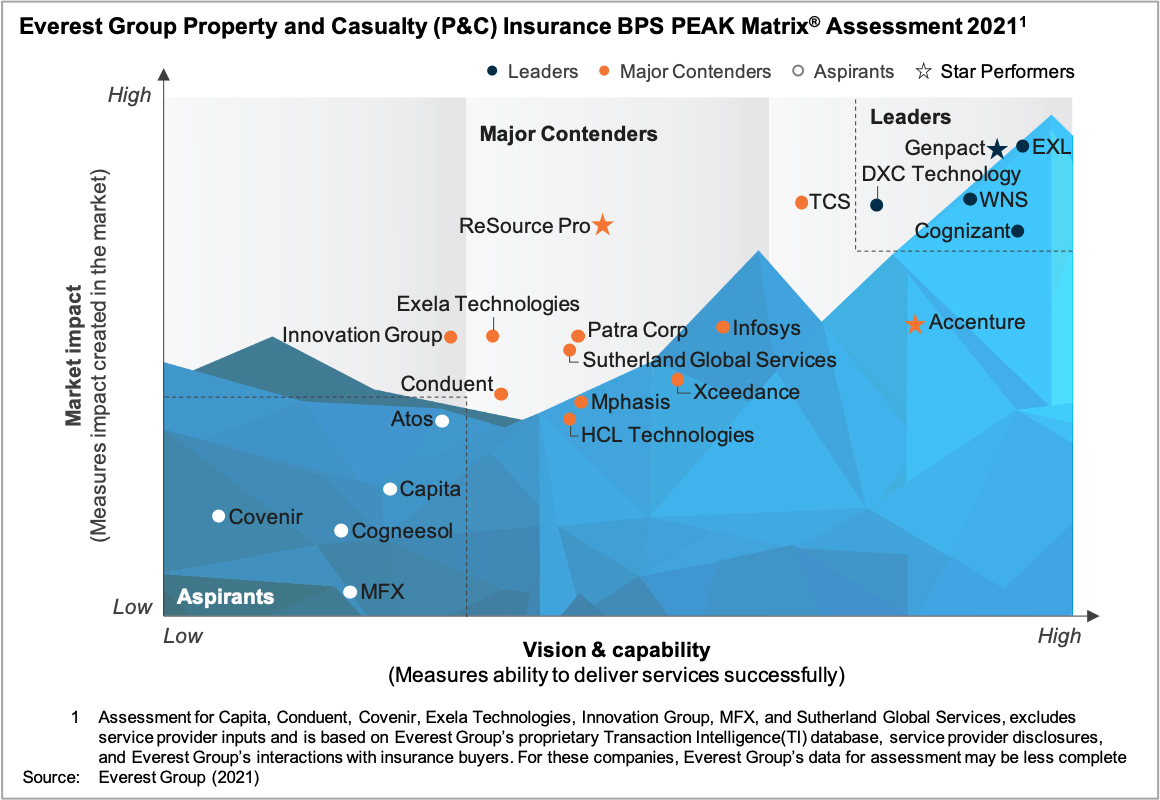 This report examines the global Property and Casualty (P&C) insurance BPS market and its service provider landscape. It provides detailed analysis of the vision, delivery capabilities, market successes, and limitations of 22 P&C insurance BPS providers and positions them on the Everest Group PEAK Matrix® framework as Leaders, Major Contenders, or Aspirants. The study will assist key stakeholders, such as insurance enterprises, service providers, and technology providers, in understanding the current state of the P&C insurance BPS market.
Scope
In this report, we only cover vertical-specific P&C insurance BPS. We have not covered horizontal business processes, such as Finance and Accounting (F&A), Human Resource (HR), procurement, and contact center.
Industry: industry-specific P&C insurance BPS, including personal, commercial, and specialty lines
Geography: global
Contents
This report evaluates:
Relative positioning of 22 service providers on Everest Group's PEAK Matrix

®

for P&C Insurance BPS
Service provider market impact
Service provider vision and capability assessment across key dimensions
Membership(s)