The banking operations outsourcing market has become relatively consolidated at the top, with leading players capturing a higher market share over the last year and the entry of specialists in a few banking segments. Lending and payments verticals have remained at the forefront of service providers' revenue growth.
To cater to enterprise demand to become future-ready, agile, and resilient, service providers are differentiating themselves by offering BPaaS-led transformative solutions, combined with industry expertise and an advisory-led approach. They are also actively leveraging the partnership ecosystem and new acquisitions to augment their capabilities and improve their offerings' time-to-market.
Buyers are increasingly looking to partner with service providers that can provide strategic support in the form of proactive guidance on industry best practices, customer experience design, and faster, cheaper, and better transformative models.
This report provides a detailed analysis of the vision, delivery capabilities, and market successes of 31 banking operations service providers and their relative position on the Everest Group PEAK Matrix® for Banking Operations. The study will assist key stakeholders, such as banks, financial institutions, service providers, and technology providers, in understanding the current state of the banking operations service provider market.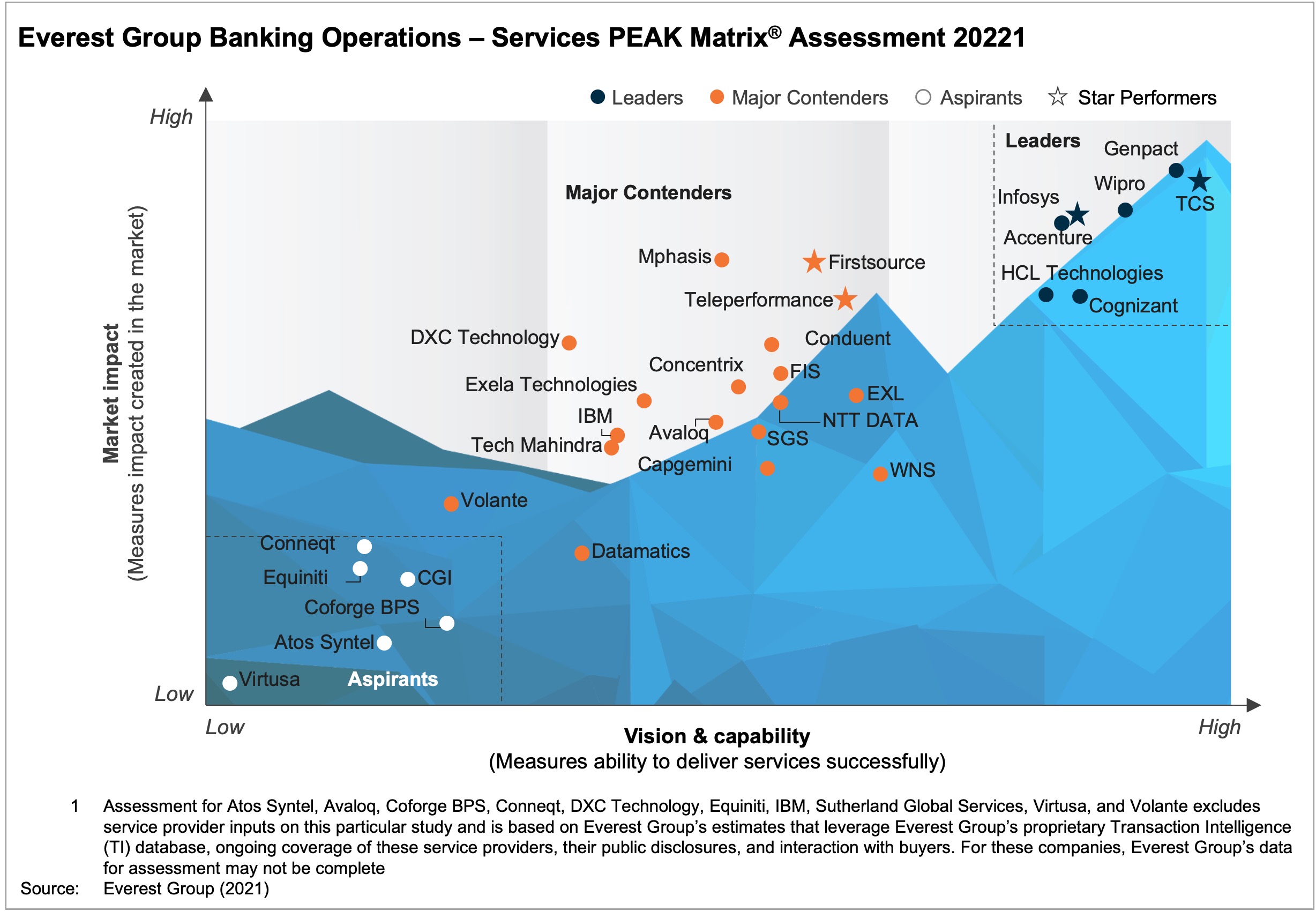 Scope
In this report, we study vertical-specific banking operations. We have not covered horizontal business processes such as Finance and Accounting (F&A), Human Resources (HR), procurement, and contact center
Industry: banking and financial services
Geography: global
Contents
This report features 31 banking operations service provider profiles, each of which includes:
Relative positioning of the service provider on Everest Group's PEAK Matrix

®

for Banking Operations
Service provider market impact
Service provider vision and capability assessment across key dimensions
Enterprise sourcing considerations
Membership(s)