This report is available only to GICs & Shared Services members. For information on membership, please contact us
Innovation is no longer a buzz word. Technological disruptions have made it more important than ever for organizations to be future-ready by building a culture of innovation. To accelerate their journeys and complement their efforts to build truly disruptive innovative capabilities, leading enterprises are leveraging their Global Business Services (GBS) centers / Shared Services Centers (SSCs) / Global In-house Centers (GICs) / Global Capability Centers (GCCs). This research identifies and reveals what Pinnacle, best-in-class, GBS centers/SSCs/GICs/GCCs are doing differently in this space, including differentiated capabilities the Pinnacle GBS centers have built to support/drive enterprises' innovation agenda, practices adopted by Pinnacle GBS centers to enable this transformation and overcome any operational challenge, and superior innovation outcomes delivered by Pinnacle GBS centers.
Scope
In this research, to identify Pinnacle performance with respect to innovation adoption, we analyze the innovation journey of 51 GBS centers across five key capability areas (vision and strategy, operating model, people/talent capabilities, technology capabilities, and ecosystem collaboration capabilities) and three types of outcomes (cost, operational, and strategic).
Industry: Global Services
Geography: Global
Contents
The report includes the following topics:
Differentiators for Pinnacle GBS™ centers
Busting some prevalent myths in driving innovation from GBS centers
Accelerating the innovation journey
Assessment of the impact created
Assessment of capability maturity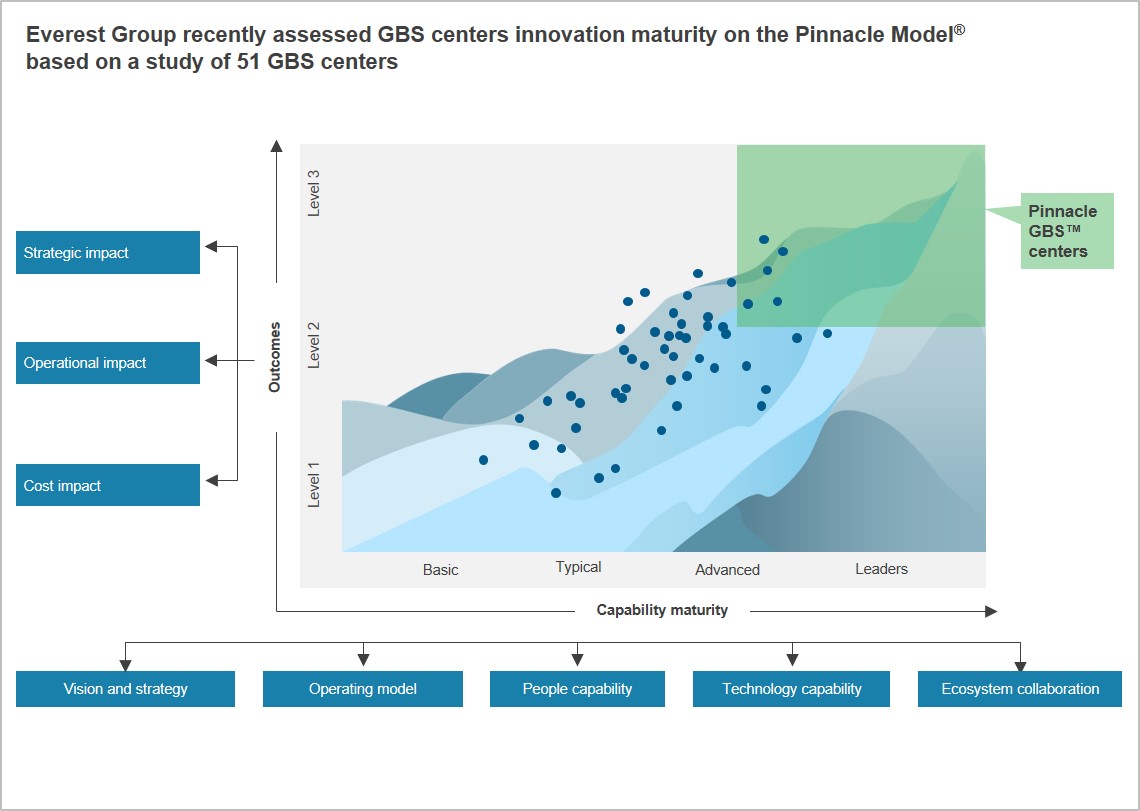 Membership(s)