COVID-19 has fundamentally altered how GBS organizations view Work From Home (WFH). Before the pandemic, most Global Business Services (GBS) organizations regarded WFH as a hard-to-govern delivery model, relevant only for limited services and employees and aimed at facilitating Business Continuity Planning (BCP). But not anymore.
In a post-COVID-19 scenario, we expect WFH to emerge as an imperative for GBS, with more than 50% of GBS firms expected to sustain scaled WFH adoption even after the lockdown measures are lifted. While most GBS organizations have approached WFH opportunistically so far, they are now trying to understand the business case for scaled adoption, beyond BCP benefits and including factors such as cost and talent proposition.
Scope
This research leverages our survey and interactions with 50+ enterprise and GBS CXOs across locations and industry verticals, Everest Group's proprietary GBS database (the industry's most comprehensive database on GBS centers), and our prior experience of helping companies on similar engagements.
The report will be relevant for a broad set of stakeholders interested in integrating WFH in the services delivery model — buyers / parent organizations, service providers, GBS organizations, and industry influencers (e.g., investors and industry bodies).
Contents
This playbook will guide business leaders on various WFH strategy design and implementation aspects, including:
Definition of WFH and how it fits the next normal for GBS
The business case for WFH
Key action steps for operationalizing WFH with respect to work mix, technology infrastructure, real estate, talent models, performance management practices, and overall risk mitigation
Key challenges and success factors
Use cases for scaled WFH adoption in GBS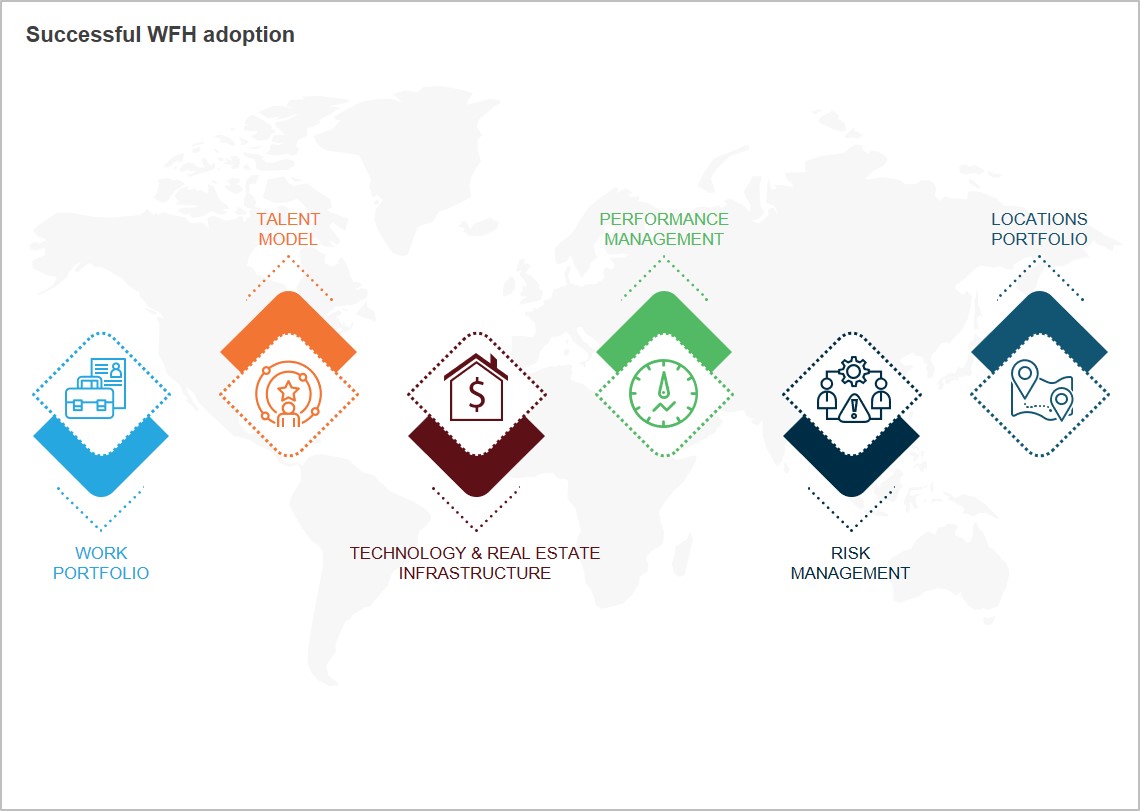 Membership(s)