Enterprises are increasingly focusing on offering differentiated experiences to achieve sustained competitive advantage. The narrative around experience has also shifted from customer to stakeholder experience, involving customers, employees, partners, and the larger ecosystem. COVID-19 has also put the spotlight on employee experience, as organizations grapple with the remote/mixed delivery model. Artificial Intelligence (AI) is enabling hyper personalization to a degree that has not been possible in the past. As data-powered and AI-enabled experiences gain momentum, enterprises that can harness data to drive hyper personalization and invest in meaningful creative offerings will be best positioned to carve out a sustainable competitive advantage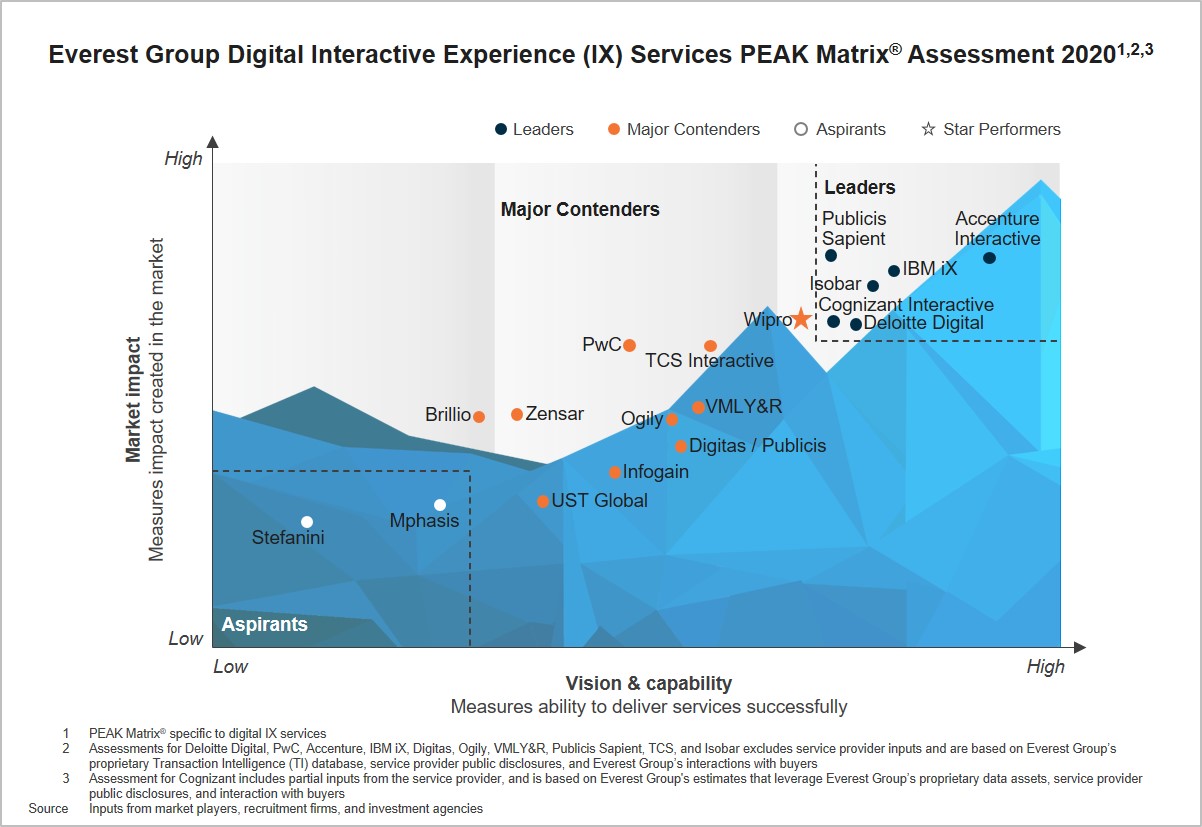 In this research, we present detailed profiles and assessments of 18 IT service providers featured on Everest Group's Digital Interactive Experience (IX) Services PEAK Matrix®. Each profile provides a comprehensive picture of the service provider's service focus, key Intellectual Property (IP) / solutions, domain investments, and case studies. The assessment is based on Everest Group's annual RFI process for the calendar year 2020, interactions with leading Interactive Experience (IX) service providers, client reference checks, and an ongoing analysis of the digital IX market.
Scope
This research studies the following IT service providers / agencies associated with IX services: Accenture Interactive, Publicis Sapient, IBM iX, Isobar, Cognizant Interactive , Deloitte Digital, Wipro, TCS Interactive, PwC, VMLY&R, Ogily, Digitas, Infogain, Zensar, UST Global, Brillio, Mphasis, and Stefanini.
Contents
This report features detailed assessments of 18 digital IX service providers, along with their strengths and areas of improvement
Membership(s)