With enterprises adopting digital transformation initiatives and Communication Service Providers (CSPs) renewing their focus to provide value-added services in addition to their traditional service delivery models, network services are evolving to help enterprises achieve their desired outcomes. In this report we assess 10 CSPs featured on Everest Group's PEAK Matrix® for Network Transformation and Managed Services.
The assessment is based on Everest Group's annual RFI process for calendar year 2020, interactions with leading network service providers, client reference checks, and an ongoing analysis of the network services market.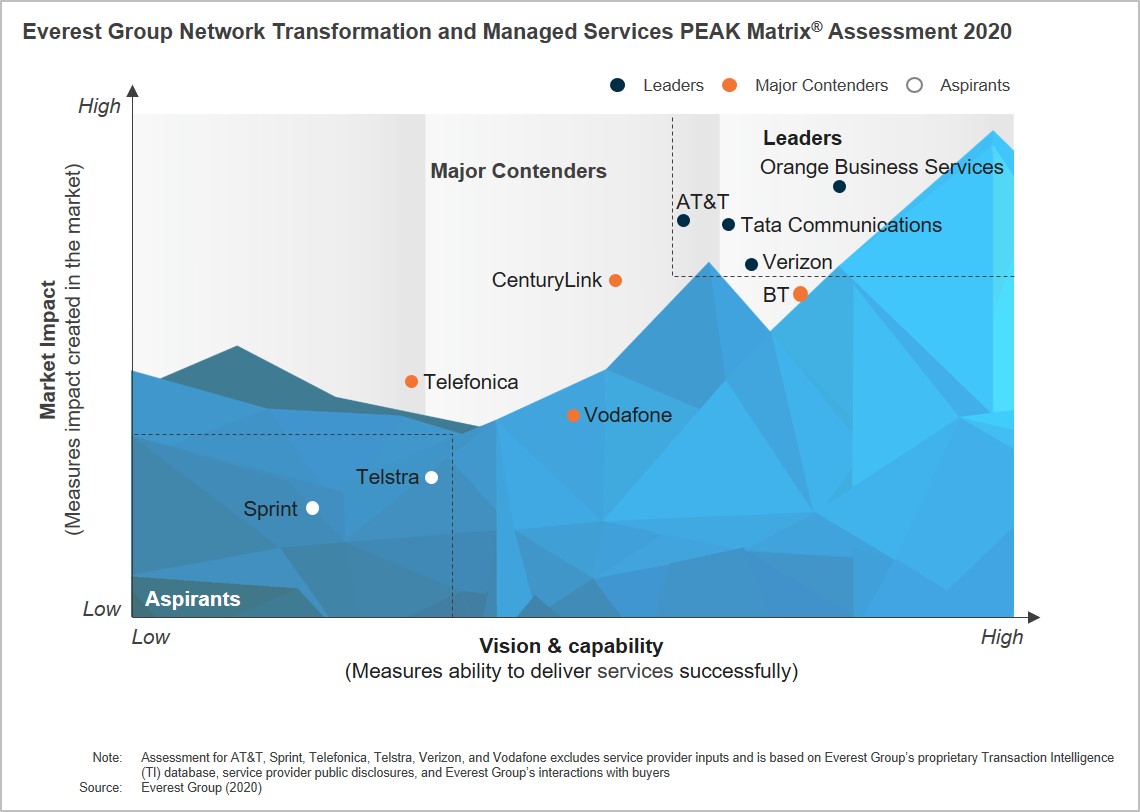 Scope
The report covers the following communication service providers: AT&T, BT, CenturyLink, Orange Business Services, Sprint, Tata Communications, Telefonica, Telstra, Verizon, and Vodafone.
Contents
The report analyzes the network services landscape, with a focus on CSPs across various dimensions. The report allows CSPs to compare their capabilities and areas of strength and improvement with other providers in the marketplace. It also helps existing and potential buyers of network services assess providers on the capabilities they desire.
The report includes:
Everest Group's PEAK Matrix® evaluation, a comparative assessment of 10 leading CSPs that provide network services
Our assessment of each CSP's key strengths and areas of improvement across various dimensions
Membership(s)