Every year, a large proportion of the sourced services market returns to the planning/negotiating table with the expiry of contracts. Most of these deals have been originally procured via a competitive process involving Request for Proposals (RFPs), capability assessment, and shortlisting of service providers.
Renewals provide service providers the opportunity to deliver innovative services and next-generation technology solutions to expand their wallet share amid challenges such as saturation, slowing growth rate, and new and more agile competitors. They also present enterprises with the opportunity to make course corrections based on lessons learned during the lifetime of the just-concluded engagement and adjust their sourcing strategies to suit the current business environment.
Buyers of infrastructure services, especially long-term engagements having multiple towers in scope, are driving the productivity agenda hard and are not averse to considering alternative service providers to tackle declining productivity levels. This research analyses renewals coming up in the next two years, with a focus on Infrastructure Services (IS) contracts.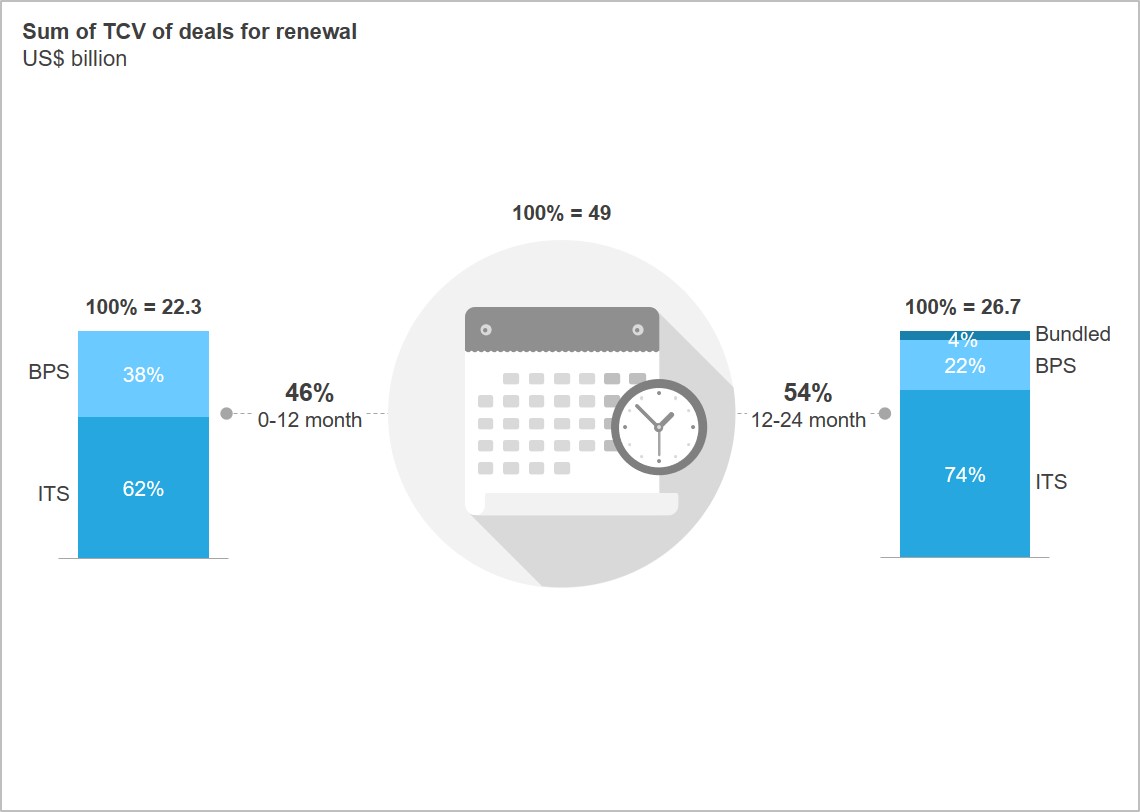 Scope
Analysis of the ITS and BPS markets, with a deep dive into IS deals up for renewal over the next two years.
Contents
In this research, we analyze renewals coming up in the next two years across the following categories:
Key vertical, geographical, and scope-based analysis, with a focus on IS and bundled contracts
IS and bundled contracts by scope (datacenter, network, helpdesk, and desktop) across geographies
Membership(s)