Business Transformation: A Confluence of New and Legacy Applications – Annual Report 2019
---
by

Yugal Joshi, Alisha Mittal, Abhishek Mundra, Arushi Pandey
As enterprises remain doubtful of what digital transformation and application modernization truly mean for their environment, their view of the application strategy remains skewed. As a result, their focus completely lies either in investing into new technology stacks or blindly replacing the legacy applications.
In our survey of 194 CXOs of global enterprises, very few were able to achieve the desired business outcomes from their application portfolio. The enterprises who were able to differentiate themselves from this lot were able to achieve significant improvement on metrics such as time-to-market, operational efficiency, and application quality. The application strategy of these leading enterprises is pivoted around taking a balanced view of their legacy and new application investments. Right from the time of setting the application modernization objectives and allocating budget to the point of defining a talent and automation roadmap, these enterprises take into consideration both legacy and new application portfolios. In this report, we discuss in detail the five essential building blocks of an effective application strategy.
In addition to the key trends in application services, this research also provides a fact-based analysis of buyer trends by geography, industry, and revenue size. It analyzes major trends impacting the application services market and provides an outlook for the year ahead.
Scope
Key trends shaping the Application Services (AS) market (effective strategy for application portfolio)
IT services market size (split across applications, consulting, & infrastructure services, geography, and industry verticals)
Market share of leading IT service providers in applications, consulting, and infrastructure services
AS deal trends and buyer adoption trends across geography, industry verticals, and revenue size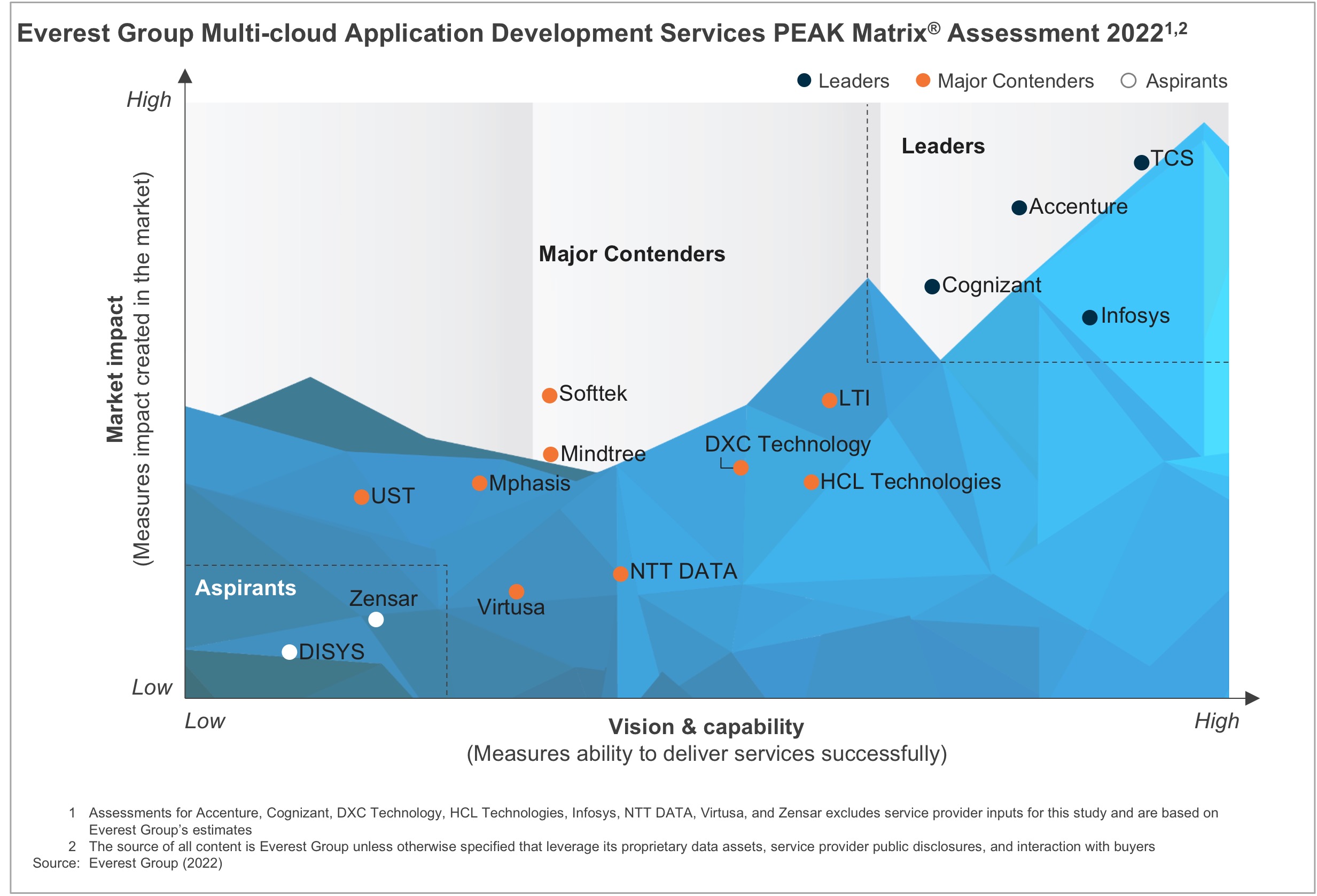 Membership(s)
---
Page Count: 51