Global banking and capital markets firms are modernizing their IT systems by adopting enterprise platforms to create superior customer experience, reduce latency, improve efficiency and Straight Through Processing (STP), manage regulations, and adopt next generation technologies.
These firms face significant challenges in adopting platform-based technologies such as burden of legacy, talent shortages, and resistance to change. IT service providers are helping enterprises build a structured approach to modernization by investing in proprietary solutions and accelerators, consulting frameworks, talent development, thought leadership, and design thinking. Service providers are increasing the scope and scale of partnerships with third-party providers to accelerate enterprise platform adoption.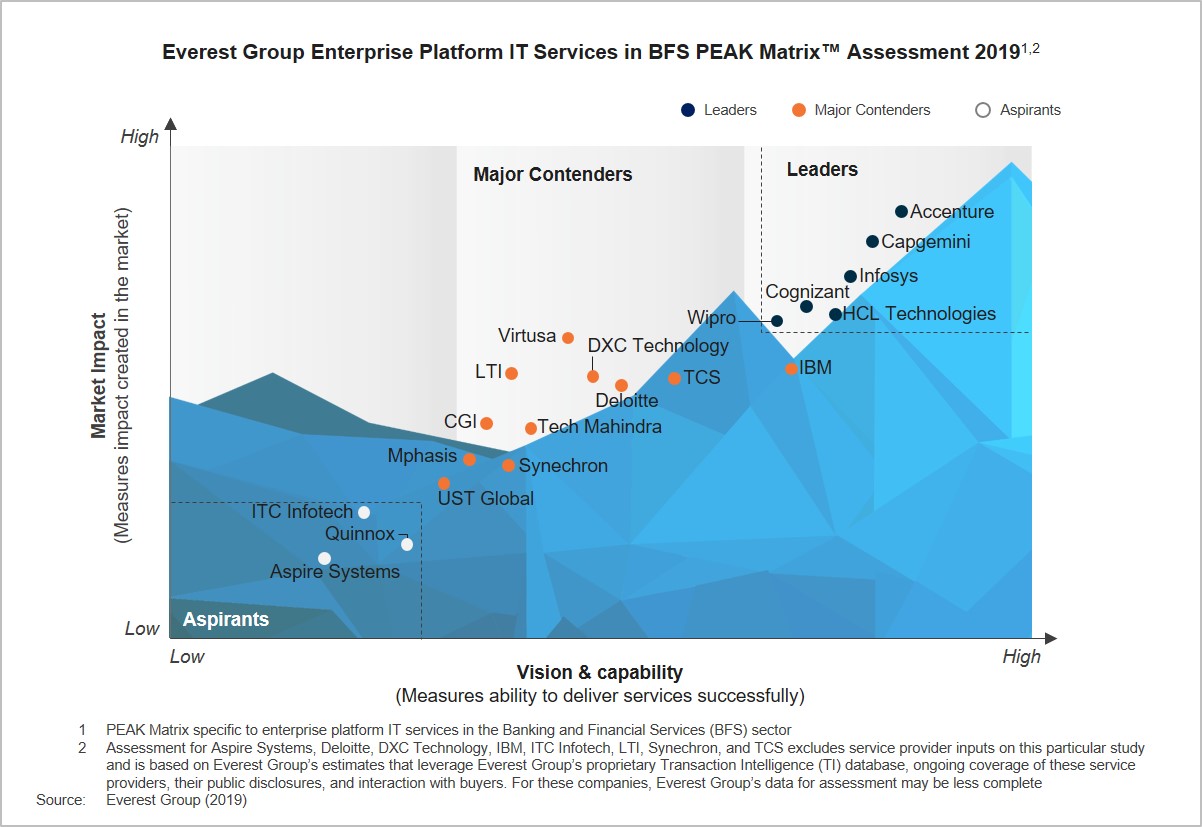 In this research, we studied the vision and capability of 20 IT service providers for enterprise platform IT services specific to the Banking and Financial Services (BFS) industry. We also evaluated the market impact generated by each IT service provider.
These providers were mapped on the Everest Group PEAK MatrixTM, which is a composite index of a range of distinct metrics related to each provider's vision & capability and market impact to identify Leaders, Major Contenders, and Aspirants. In this report, we focus on:
Key demand trends and state of adoption of enterprise platform IT services by BFS enterprises
The landscape of service providers offering enterprise platform IT services to BFS enterprises
Assessment of the service providers on several capability-related dimensions related to enterprise platform IT services
Characteristics of Leaders, Major Contenders, and Aspirants on the Everest Group Enterprise Platform IT Services PEAK Matrix
Implications for BFS firms and IT service providers
Membership(s)