The increasing need to engage and satisfy employees, accompanied by a shortage in skilled talent, has shifted the spotlight to employee experience. This report helps enterprises understand and improve employee experience by highlighting the increasing role start-ups have started to play in the area by offering innovative solutions in the following areas:
Employee recognition
Financial wellness
Physical wellness
Employee development
Employee assistance
Employee collaboration
Employee engagement analytics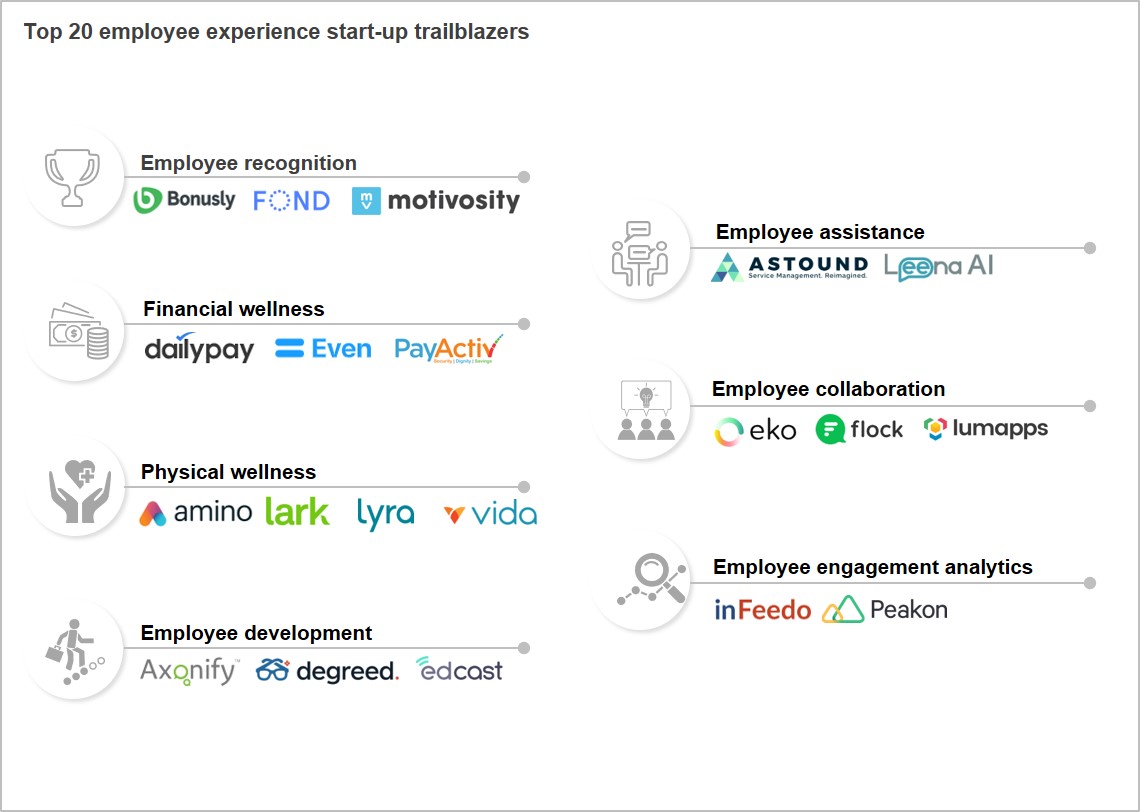 This report also discusses the key enablers for enterprises to achieve superior employee experience and ways to provide better experience across all of them.
Using a three-step approach, we have shortlisted the top 20 start-ups, a.k.a. trailblazers, from an initial list of more than 400. We evaluated the start-ups on business maturity, investor confidence, solution capability, and innovation, considering the impact of their solutions, key leadership profile, novelty of solutions in terms of innovation and underlying technologies, partnership ecosystem, market adoption, and investor confidence and profile.
Membership(s)