Increasing complexity, inefficient processes, and siloed operations are driving organizations to look for service providers who can deliver end-to-end SCM solutions. With lots of digital technologies coming-in, the Supply Chain Management (SCM) market has started moving from labor arbitrage to digitalization. Service providers have also realized that with maturing market and increasing competition in Finance and Accounting Outsourcing (FAO) and Procurement Outsourcing (PO), SCM is a lucrative market to tap into. Consequently, we witnessed growing interest in SCM in the market as organizations seemed more open to outsourcing and service providers developing end-to-end capabilities along with digital technologies.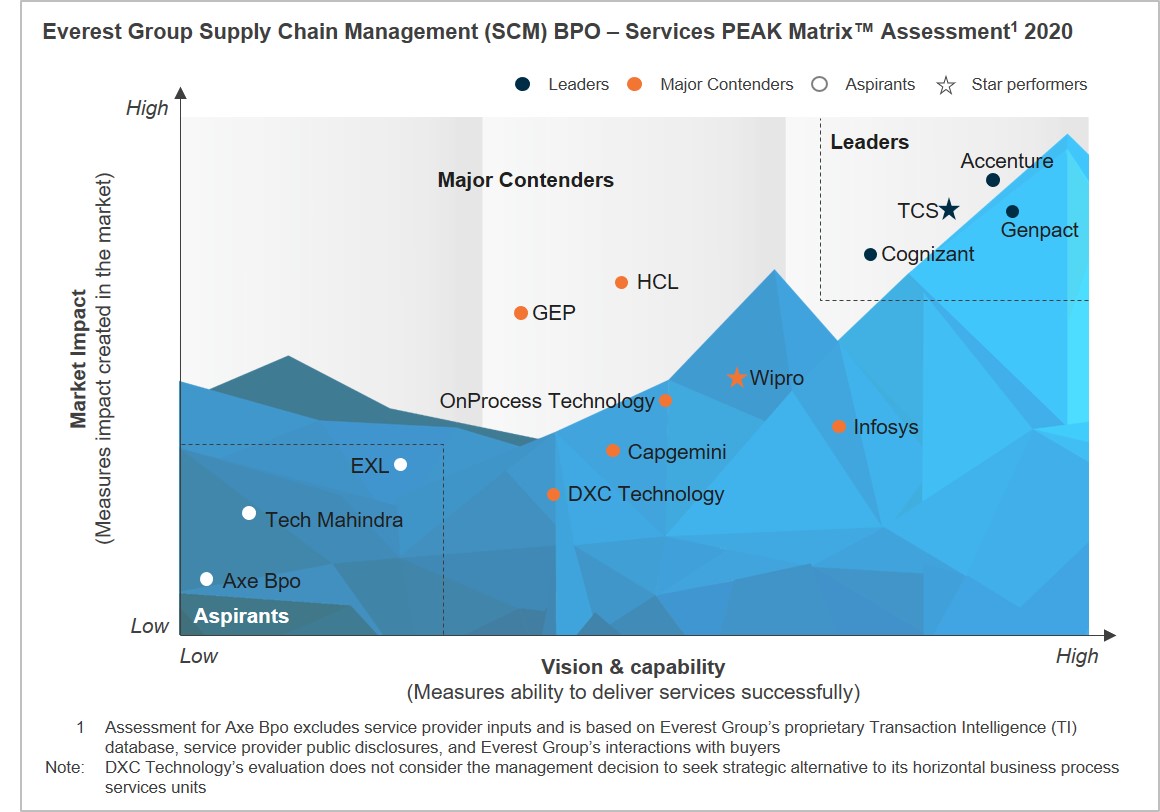 In this research, we analyze the global SCM service provider landscape in 2019. We focus on:
SCM PEAK Matrix for 2020
Everest Group analysis of service providers
Service provider landscape
This report covers the leading SCM service providers in the market along with their areas of expertise, with focus on:
Relative positioning of 14 service providers on Everest Group's PEAK Matrix for SCM
Everest Group's analysis of service providers' strengths and areas of improvement
Service provider landscape
Scope and methodology of this report:
The report covers 14 SCM service providers namely, Accenture, Axe Bpo, Capgemini, Cognizant, DXC Technology, EXL, Genpact, GEP, HCL, Infosys, OnProcess, TCS, Tech Mahindra, and Wipro.
Membership(s)