In looking to the future, insurers are rethinking their business philosophy and developing a customer-centric value proposition, positioning themselves as protectors more than payers. As part of this process, they are looking to develop innovative, contextualized products to meet evolving customer needs, and shifting the insurance distribution strategy to adapt to these new offerings, client needs, and the digital technology-led disruption in the market. To expand product offerings and provide a frictionless experience to end users, they are bundling insurance contracts with other products and services.
Insurers are adopting a wide variety of technologies to meet changing demands, including analytics, Artificial Intelligence (AI), automation, blockchain, cloud, and Internet of Things (IoT). Alone and in combination, these technologies will help insurers to reduce costs, optimize processes, launch innovative product offerings, and improve customer experience.
To bring these concepts to fruition, insurers are collaborating with InsurTech partners to build and evaluate Proofs of Concept (POCs), develop customized solution offerings, and test emerging technology use cases. They are also partnering with technology and platform providers to build plug-and-play models.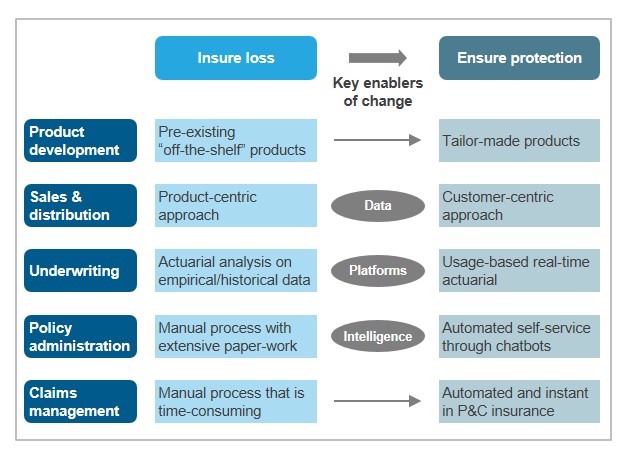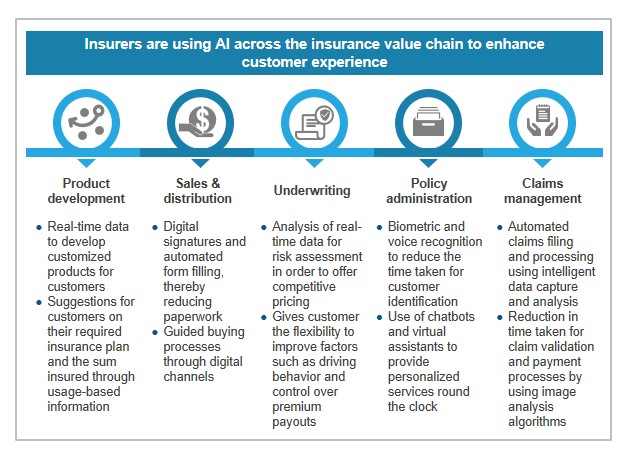 In this report, we studied the AI-focused investments by 100 global insurers as they move ahead in their digital transformation journey. We focus on
Changing paradigm for the insurance industry
Adoption penetration of AI across the insurance value chain
Characteristics of AI adoption in insurance across lines of businesses and geographies
Key sources of data for training machine learning engines
Convergence of IoT and AI in insurance
Key priorities for insurers to adopt AI in insurance
Emerging priorities of insurers to remain competitive
Membership(s)