Robotic Process Automation (RPA) has the potential to offer key benefits – improved speed & accuracy, enhanced customer experience, and reduced cost, among others. Moreover, this value is realized fairly quickly, as deployments are rapid and low risk due to the fact that integration is typically non-invasive and easily remediable. As a consequence, many enterprises and global service providers are investing in RPA. However, RPA is a burgeoning market with technologies that are relatively new to many potential buyers in terms of solution features, deployment models, supporting frameworks, and commercial aspects. The technologies are also evolving, with an expanding feature set and increasing richness of functionality.
In this context, this report provides a detailed view of 18 leading RPA technology vendors' RPA offerings and capabilities.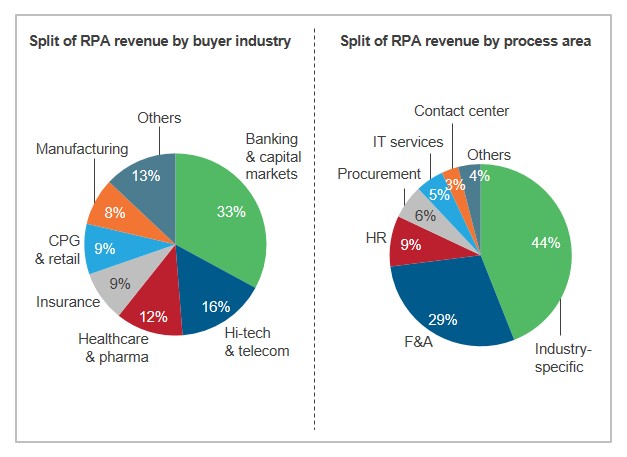 Content
The objective of this report is to provide key stakeholders a snapshot of the RPA offerings and capabilities of 18 leading RPA technology vendors. The report allows technology vendors to compare their offerings, capabilities, and areas of strength & improvement with other vendors in the marketplace. It also helps existing and potential buyers of RPA software to assess the technology vendors on the capabilities that they desire.
Each technology vendor profile covers the following details of vendors vis-à-vis their RPA offerings and capabilities:
Company overview
Recent deals and announcements
Market adoption and client portfolio mix
Product features and functionalities
Delivery capabilities
Partnerships
Measure of capabilities across PEAK Matrix™ dimensions
Key strengths and areas of improvement for technology vendors
Membership(s)