Life Sciences BPO – Annual Report 2017: Personalization Bug Biting the Market
---
by

Manu Aggarwal, Naman Sharma
Life Sciences BPO market grew strongly during 2014-2016 to reach ~US$4.6 billion in 2016. Increasing adoption by first-generation buyers, rising cost of drug development, and focus towards patient-centric model are some of the key contributors to growth in life sciences BPO market. However, regulatory upheaval in key life sciences market, the United States, is likely to put pressure on outsourcing industry.
In 2016, some of the key themes that dominated the market revolved around life sciences industry's slower growth rate of low single digit, increasing competition from generics, rise of personalized medicines, and changing sales & marketing, pricing model, and regulatory scenario.
Some of the key solutions that can be leveraged to mitigate challenges prevalent in the life sciences market include analytics, IoT, automation, and omnichannel marketing. Blockchain, with limited life sciences-specific use cases being identified till now, is still in nascent stages in this market, when compared to other industries such as supply chain and BFS (Banking and Financial Services) where the use cases have already been established and market is moving towards deployment of blockchain.
Scope and Methodology
Proprietary database of over 150 life sciences BPO contracts (updated annually)
Coverage across more than ten life sciences BPO service providers including Accenture, Cognizant, Conduent, DXC, Genpact, HCL, IBM, Indegene, Syntel, TCS, Tech Mahindra, Wipro, and WNS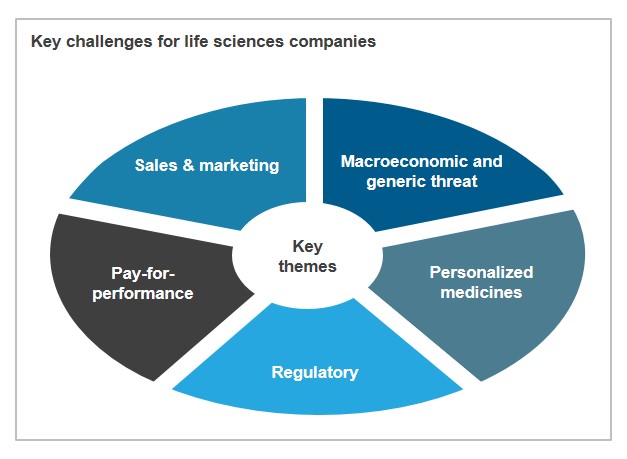 Content
This report provides comprehensive coverage of the global life sciences BPO market, including adoption trends across geographies, key solution characteristics, drivers & challenges, and service provider landscape. It will assist key stakeholders (buyers, service providers, and technology providers) to understand the changing dynamics of the life sciences BPO market and identify the upcoming trends. Some of the findings in this report are:
The global life sciences BPO market is grew at a CAGR of ~11% during 2014-2016; however, some of the challenges prevalent in the market are likely to drive slower growth over next 2-3 years
While North America continues to be the most significant market for life sciences BPO, Europe and Asia Pacific have witnessed significant growthRecent acquisitions and partnerships
Slower growth in developed or mature markets of North America and Europe, along with increasing adoption of generics continue to be one of the key challenges faced by biopharma companies
Increasing pressure from regulatory bodies, especially to reduce prices and move jobs back to onshore, and rising expectations of customers, are also likely play significant role in formulating future strategy of life sciences companies
Increasing focus of biopharma companies on personalized medicines presents with whole new set of opportunities and challenges; some of the ways to overcome challenges and ensuring success of such drugs include new HIT system, change in sales & marketing strategy, and adoption of new pricing models that are linked to value
Despite decline in share, input-based pricing model (fixed fees and FTE-based) still dominates the life sciences BPO market
Share of big pharma (revenue greater than US$20 billion) in the life sciences BPO market has declined over last few years
Adoption of analytics is at more advanced stage when compared adoption of RPA in life sciences BPO market; however, primary focus area while adopting analytics involves use of basic analytics (reporting and descriptive) and less of advanced analytics solutions, such as predictive and prescriptive
The market continues to remain consolidated at the top, with Accenture, Cognizant, Genpact, and TCS, together accounting for more than 60% of the market by revenue
While pharmacovigilance emerged as the most outsourced segment, sales and marketing emerged as the most competitive segment within life sciences BPO market
Emergence of startups and entry of BPO+IT players has caused significant disruption in the life sciences outsourcing market, especially among some of the more traditional players existing in the market
Membership(s)
---
Page Count: 58