Cutting-edge technologies, new payment methods, and the adoption of digital channels are changing the way transactions are being conducted. A new breed of players including FinTech startups, established technology giants, as well as merchants and retailers are competing for a share of the payments market.
FinTechs are succeeding in disrupting the traditional payments landscape. These startups are betting on their ability to develop products rapidly, enhance customer experience, and innovate to differentiate from traditional banks.
The payments industry has been coping with challenges such as a dynamic regulatory environment, thinning margins, and technology disruption that have led to the creation of a dynamic marketplace with a mix of traditional and non-traditional players.
In this report, we analyze the areas of disruption in the payments value chain through few leading FinTechs that caught our attention during the course of our research.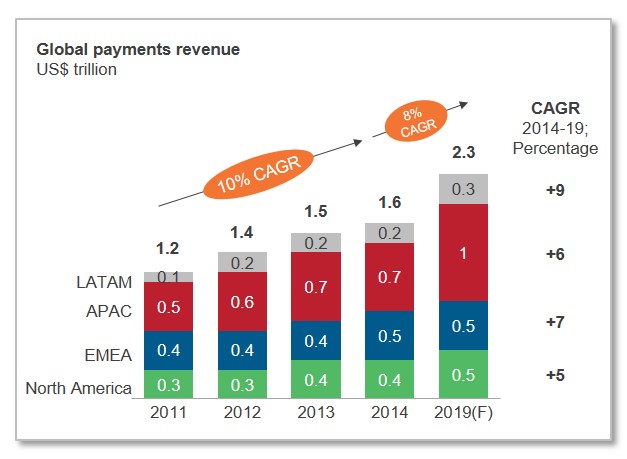 In this report, we focus on:
Current state of FinTech adoption, drivers of growth, and investment trends
Key areas of disruption in payments and hot FinTechs that caught our attention
Future trends and future state of payments
Implications for enterprises
SCOPE OF THE ANALYSIS
Industry: Payments
Geography: Global
CONTENT
This report analyzes the following:
Drivers of growth in payments – technology disruption, regulations, and changes in market dynamics
Hot FinTechs disrupting the payments value chain
Future state of payments
Membership(s)
Banking, Financial Services & Insurance (BFSI) - Information Technology Outsourcing (ITO)