In April 2016, the European Parliament adopted the European Union General Data Protection Regulation (GDPR, officially EU 2016/679), which will come into effect in May 2018. The regulation replaces the 1995 EU Data Protection Directive (DPD) and introduces new, stricter provisions. The legislation directly impacts all companies based in, or doing business with companies/individuals based in the European Economic Area (EEA), which comprises the European Union, Norway, Iceland, and Liechtenstein.
Owing to the stringent and punitive provisions of GDPR (especially the possibility of multi-million euro fines for non-compliance), we believe that all organizations that hold or process personal data will experience some disruption in service delivery. This will span not just delivery portfolios based in the European Economic Area, but global delivery portfolios across functions (IT, business process, contact center, and digital services).
This viewpoint aims to look beyond the short-term impact (tactical changes to achieve compliance) at the long-term and far-reaching strategic impact on the key components of global services delivery strategies: Process, Sourcing models, Service providers, Locations, Governance, and Contracting; and try to assess whether the disruption caused by the regulation has a silver lining (e.g., opportunities for transformation and push towards consolidation).
In a second edition of this viewpoint, we will evaluate some of the above implications on global services delivery in more detail, e.g., transformation of offerings of service providers and impact of GDPR on service delivery across various industries. Keep watching this space for more!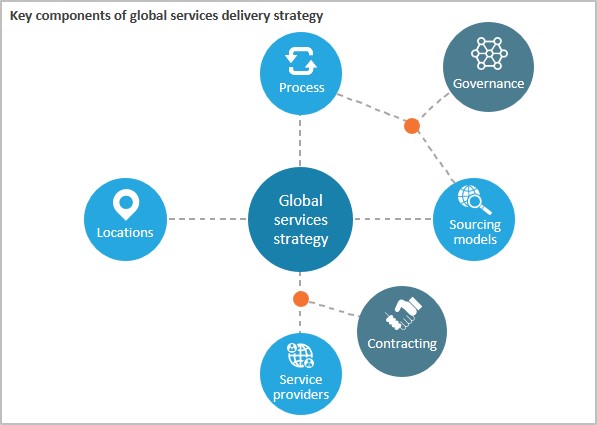 Membership (s)
Banking and Financial Services (BFS) - Business Process Outsourcing (BPO)
Banking, Financial Services & Insurance (BFSI) - Information Technology Outsourcing (ITO)
Cloud & Infrastructure Services