Rewards and Recognition (R&R) State of the Market Report 2021: The Era of Modernizing Employee Engagement
State of the Market Report
---
by

Priyanka Mitra, Anwesha Chakraborty, Rachita Mehrishi
The Rewards and Recognition (R&R) market grew by 9-11% during 2019-20, with a dip of about 4 percentage points compared to 2018-19 due to the COVID-19 pandemic. Though the demand for R&R solutions remained strong in North America, with Latin America (LATAM) and the UK also exhibited robust growth, slower decision-making cycles and budgetary constraints were two primary reasons for this deceleration. However, we expect the market to continue growing over the next two to three years, crossing the US$3 billion mark by 2022.
Some of the key means that providers are using to differentiate themselves include: offering expanded feature sets including Diversity, Equity, and Inclusion (DE&I)-focused capabilities, providing interactive and personalized UI/UX, enhancing integration capabilities, and investing in innovative technologies leveraging automation and analytics.
This research provides comprehensive coverage of the 2020 R&R market and analyzes it across various dimensions, such as buyer objectives, market overview, evolving solution characteristics, and solution provider landscape.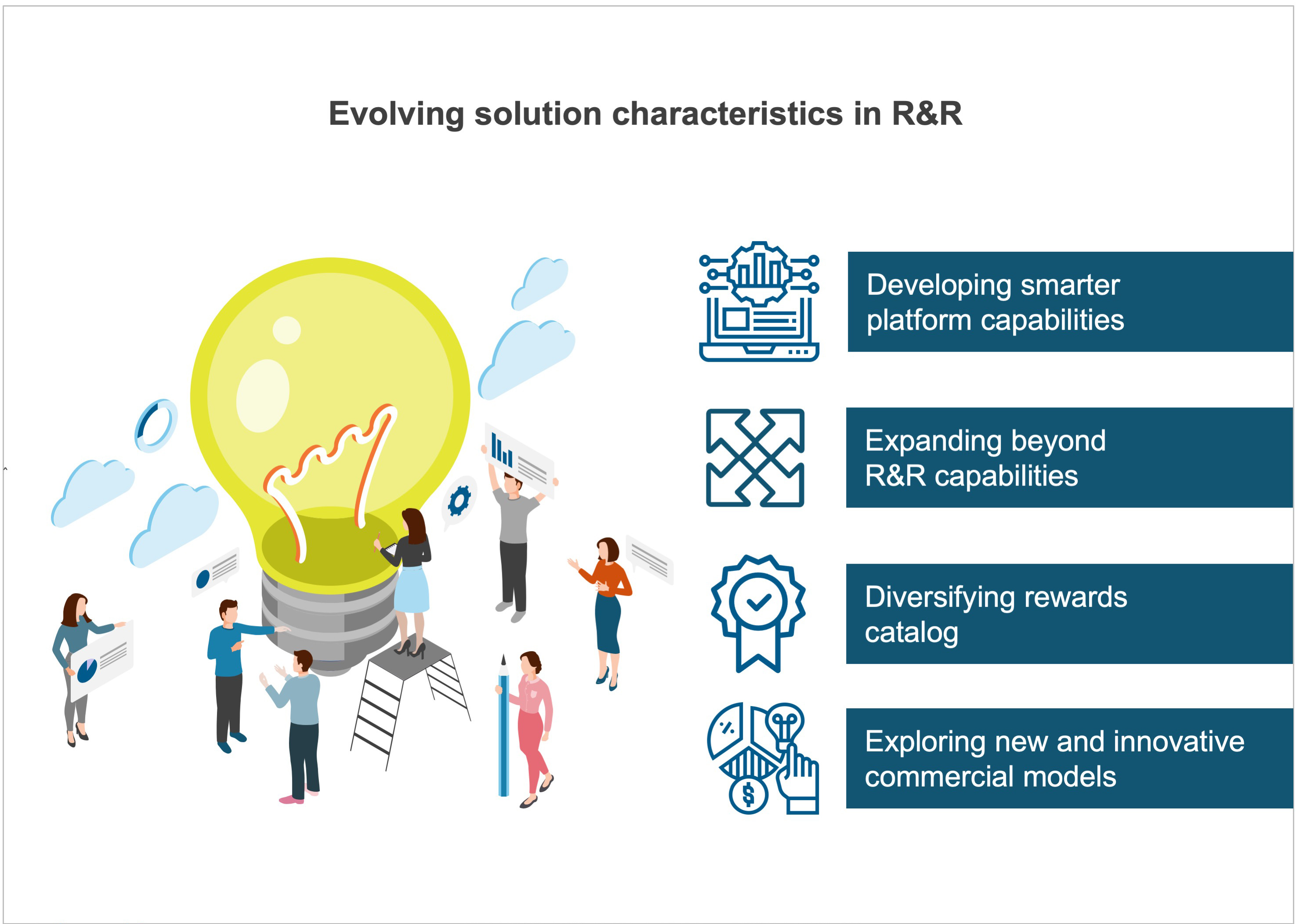 Scope
All geographies and industries
We have analyzed the following solution providers as part of this report: Achievers, Awardco, BI Worldwide, CSI Stars, Engage2Excel, Fond, GOintegro, HALO Recognition, Inspirus (a Sodexo Group company), ITA Group, Kudos, Madison PG, Maritz Motivation, MTM Recognition, O.C. Tanner, Perkbox, Reward Gateway, Terryberry, Vantage Circle, Workhuman, WorkProud, WorkStride, Xexec, and Xoxoday
Contents
In this research, we analyze the R&R market across the following dimensions:
COVID-19 and its implications
Market size and growth
Buyer adoption trends
R&R solution characteristics
Solution provider landscape
Outlook for 2021
Membership(s)
Sourcing and Vendor Management
---
Page Count: 47