The 360-degree Enterprise Automation Playbook empowers enterprises with practical advice and guidance on how Intelligent Automation (IA) can help them develop a connected business ecosystem by enhancing experiences across multiple touchpoints for customers, employees, partners, suppliers, and regulators. It provides use cases, enterprise case studies, and, more importantly, the path to achieve dramatic business impact by adopting a 360-degree approach to leveraging digital levers, reimagining processes, and reshaping stakeholder experiences.
At the time of this playbook's publishing, the COVID-19 pandemic has thrown the world into an unprecedented crisis, stress-testing organizations' business continuity plans. The importance of automation is significantly amplified in this crisis, and organizations are looking to accelerate their automation journeys to make their business models more scalable and resilient to pandemic-like situations. Taking a 360-degree view becomes even more critical to ensure that key stakeholder groups are considered as enterprises redefine their business models.
This playbook complements our previously published Smart RPA Playbook, which provides enterprises with winning strategies to achieve best-in-class business outcomes from their automation investments.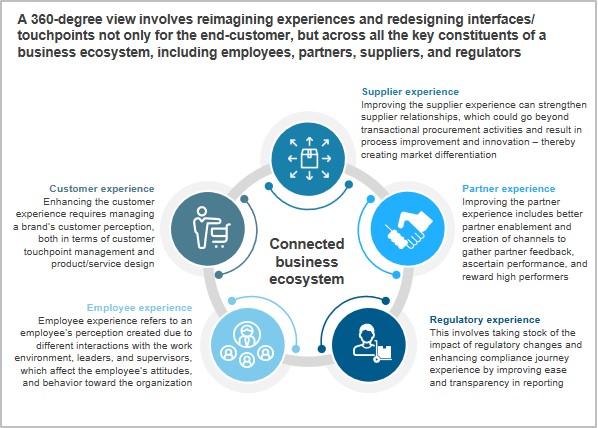 Scope
All geographies and industries
Contents
In this report, we cover:
Introduction to 360-degree enterprise automation
Stakeholder journey experience management – leveraging digital levers to reimagine stakeholder touchpoints and journey experiences
Key steps to reimagine stakeholder journey experiences and develop a connected business ecosystem
An approach to a 360-degree view, taking the example of the order management and fulfillment process
Enterprise case studies
Membership(s)