In recent times, the cloud has emerged as one of the fastest-growing digital skill themes and has become imperative for a firm's survival. In fact, cloud computing and allied skills have been among the most sought-after professional skills, though the right talent to fill relevant roles has been hard to come by.
This Everest Group handbook helps market players identify the right location to support cloud services by studying more than 15 parameters. It highlights the relative attractiveness of leading global locations for supporting cloud and allied services based on a comprehensive and multi-faceted assessment. The handbook analyzes cloud delivery attractiveness on two broad dimensions, Enablers and Cloud Services Talent Pulse, as described below:
Enablers: Includes an assessment of enabling drivers essential for delivering cloud services, based on 9+ parameters, grouped into four clusters:
Infrastructure
Talent potential
Collaboration ecosystem
Business environment
Talent Pulse: Includes an assessment of market maturity for delivering cloud services, based on 6+ parameters, grouped into three broad clusters:
Adoption maturity
Competitive intensity
Financial feasibility
Scope
The handbook analyzes the cloud delivery attractiveness of 24 delivery locations across all geographies and industries.
Contents
This report provides detailed and relative assessment of 24 cloud services delivery locations globally. It will help stakeholders that are evaluating locations to deliver cloud services and need actionable insights based on an assessment of multiple parameters, including talent potential, cost savings, and business ecosystem.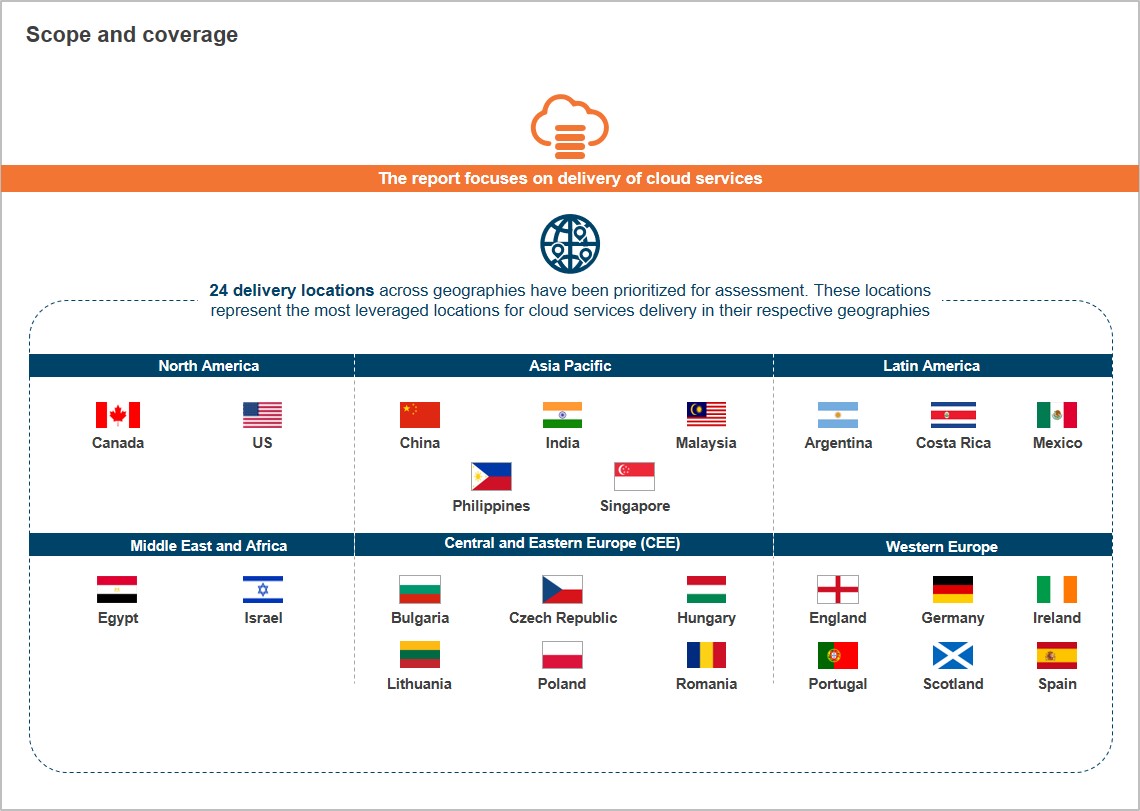 Membership(s)