Healthcare providers in the US are severely challenged by administrative inefficiencies, evident from the fact that administrative expenses account for about 25% of their total spend on care. Additionally, COVID-19 has complicated matters for healthcare providers, especially with elective procedures being cancelled or rescheduled indefinitely, increasing the preparation cost for the pandemic and imposing a heavy burden on talent.
These factors, along with ballooning wage bills (exacerbated by acute talent shortages), declining or flattening reimbursements, a shift toward VBC models, changing regulations, and declining margins, have driven healthcare providers to review and modify their Revenue Cycle Management (RCM) operations and begin to outsource them.
RCM service providers have experienced healthy growth (double digit in some cases) during the last three to five years. The challenge for these third-party service providers is to enhance their capability to not just meet their growth ambitions, but also address healthcare providers' end-to-end RCM needs.
This viewpoint explores the next growth frontier for RCM business process service providers and helps them prioritize their investment areas.
Scope
Industry: Healthcare, with specific focus on RCM
Contents
We study the following topics in this viewpoint:
Challenges for healthcare providers
Current state of RCM service providers
Growth areas for RCM service providers
Conclusion and outlook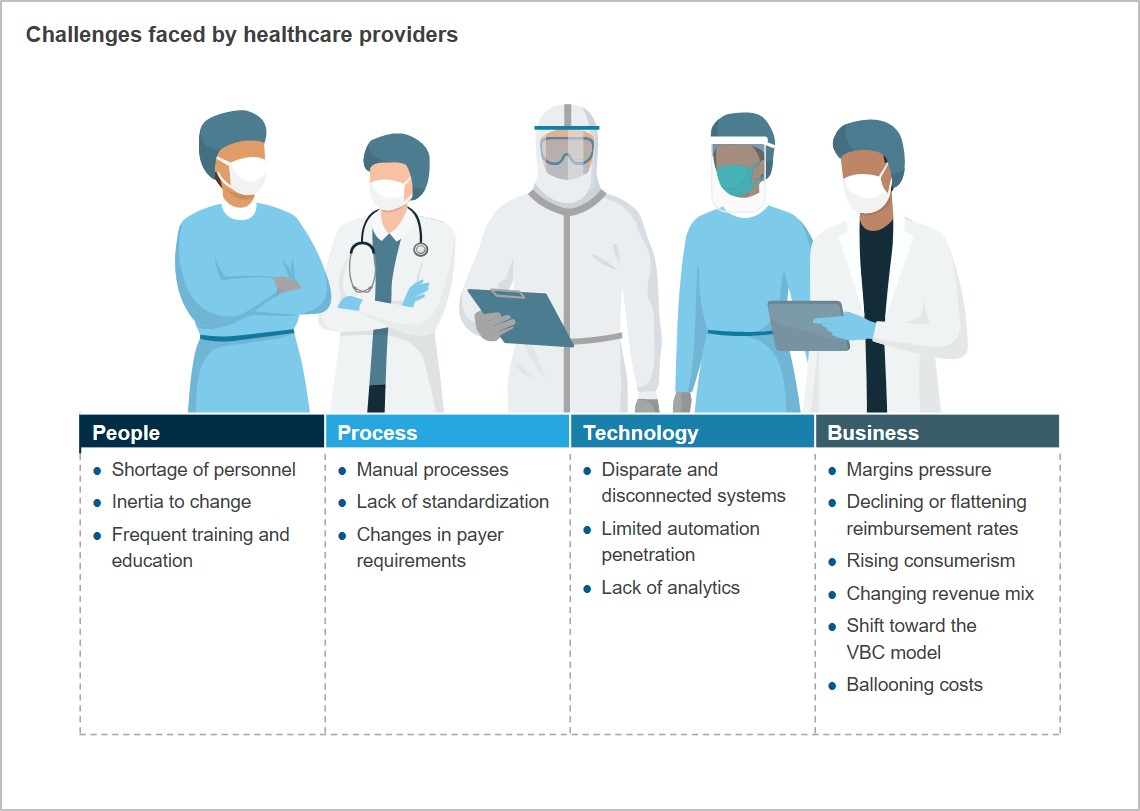 Membership(s)