BigTechs such as Amazon, Apple, Facebook, and Google have a track record of disrupting industries such as retail and telecommunications. The tech giants are now eyeing healthcare – with many having already made significant investments in the industry.
This interest is driven by factors such as increasing healthcare spend, demand for data analytics, and rising member/patient expectations. The maximum disruption has been created in areas largely outside the traditional (payer, provider, PBM, etc.) scope of the healthcare industry.
In this report, Everest Group assesses the healthcare investments of 11 large technology firms. We analyze BigTechs' role across payer and provider value chains, their healthcare investments and initiatives, the ecosystem-driven approach they are taking to gain headway in healthcare, and the challenges they face in the domain – especially care delivery.
Scope
Profiles of 11 large technology firms: Amazon, Apple, Facebook, Google, IBM, Lyft, Microsoft, Oracle, Salesforce, SAP, and Uber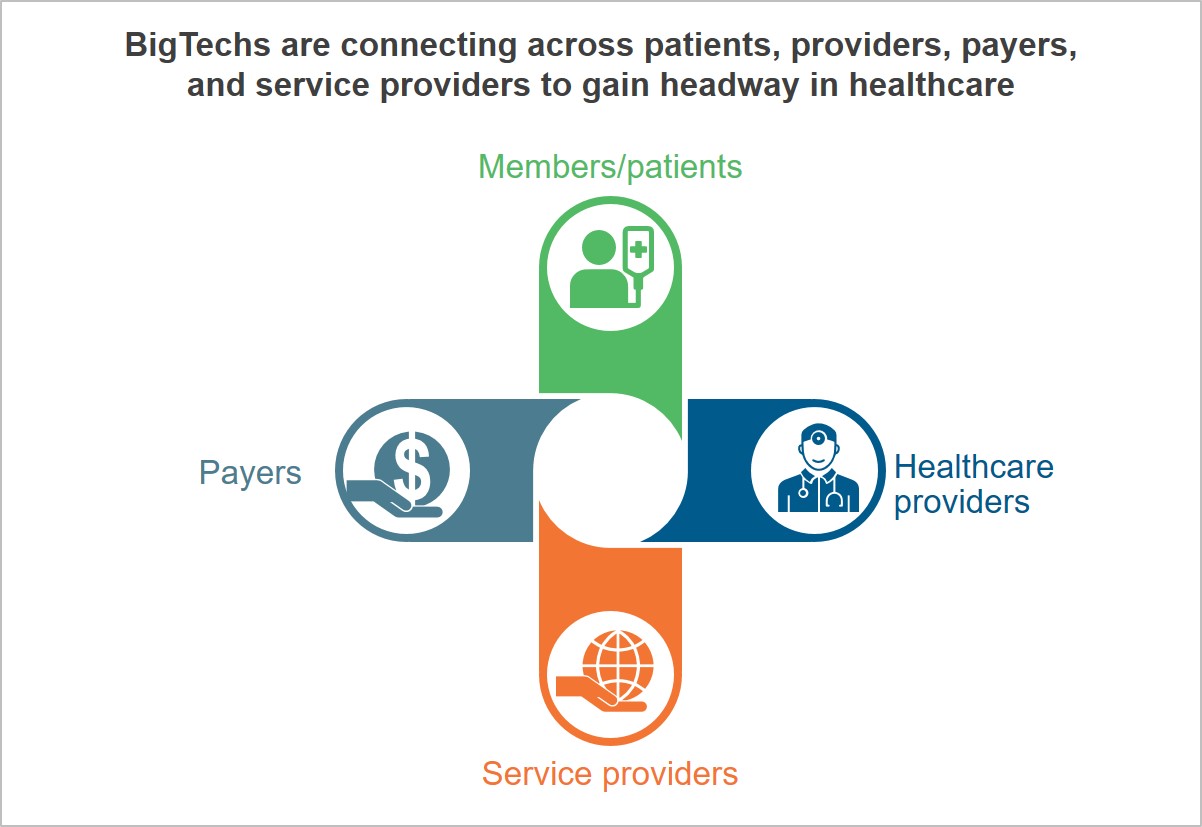 Contents
The report spans five sections:
The healthcare market: current state
BigTechs' partnership ecosystem
Role of BigTechs in healthcare
Challenges and outlook for BigTechs
Profiles of 11 large technology firms
Memebership(s)