Location Spotlight – The Czech Republic
---
by

Parul Jain, Rohan Kapoor, Sana Jamal
Everest Group's Location Spotlight provides crisp, yet insightful assessment of established / emerging countries or cities for services delivery. These reports help global sourcing practitioners or location strategy professionals stay ahead of competition in understanding global sourcing opportunities across locations.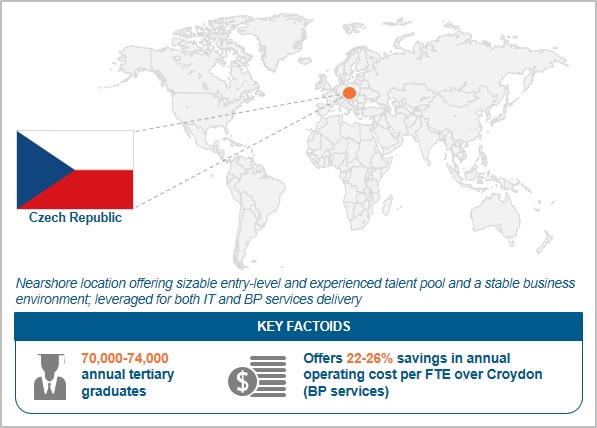 This report on The Czech Republic offers perspectives on key dimensions that impact its relative attractiveness, including:
Key drivers, challenges and untapped opportunities for global sourcing industry
Talent and skills availability (at both entry and experienced levels)
Depth and maturity across functions
Financial attractiveness (including wage inflation and attrition)
Delivery presence of enterprises and service providers
Key languages supported
Key environment risks (e.g., macroeconomic, geopolitical, infrastructure, safety and security, legal and regulatory)
Location Spotlight, along with other reports in Everest Group's Locations Insider™ membership, make up the industry's most comprehensive resource on location trends and perspectives. Membership to the Locations Insider™ provides up-to-date and actionable insights to base companies' location decisions and strategy.
Membership(s)
---
Page Count: 14