As the hype around blockchain technology transitions to reality, real enterprise blockchain use cases with pragmatic business value are coming to light, and some of these use cases are showing early signs of business value realization. Enterprise investments in blockchain technology reached an all-time high in 2018, and we expect it to more than double in 2019.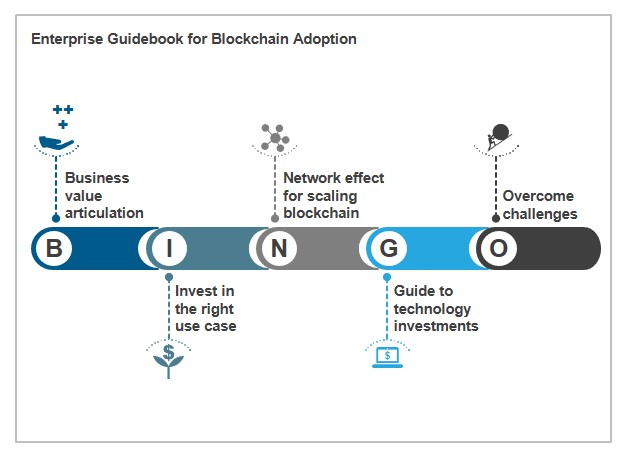 In this report, we analyzed 320+ blockchain case studies to understand the blockchain adoption journey for leaders across industries. In the report, we identify more than 90 use cases across 10+ industries offering proof points of blockchain adoption. Industries covered as part of this study include banking & financial services, energy & utilities, government, healthcare & life sciences, insurance, Independent Software Vendors (ISVs), media & telecom, manufacturing, retail, and travel & transport.
This report also provides a roadmap for blockchain adoption to enterprise executives leading blockchain initiatives, helping them to extract maximum impact by studying the value currently being delivered and building pragmatic hypotheses on potential value. We demystify blockchain technology and help to identify the right partners for different business use cases. Finally, we also highlight the challenges that enterprises face in blockchain adoption offer guidance on ways to overcome some of these challenges.
CONTENT
Everest Group "BINGO" framework for blockchain adoption

B: Business value articulation
I: Invest in the right use case
N: Network effect for scaling blockchain
G: Guide to technology investments
O: Overcome challenges

Blockchain use case compendium
Membership(s)