Enterprises are facing challenges in deriving business value from their digital transformation initiatives. Our research indicates that nearly three-quarters of the enterprises fail to realize sustained returns from their digital transformation efforts as a result of challenges such as limited visibility across operations, suboptimal insights from enterprise IT, and limited alignment between IT and business outcomes.
To enable an intelligent operations model and improve business performance and efficiency, enterprises need to ensure seamless orchestration of underlying technologies and enterprise operations data by establishing a Business Value Orchestrator platform. This platform helps provide a consolidated view across technology and business operations and generates data-driven insights to improve outcomes aligned to business metrics.
Successfully establishing and scaling the Business Value Orchestrator not only requires enabling the technology building blocks, but also requires enterprises to foster a culture of continuous evolution, the right technology backbone, and–most importantly–evolving KPIs to measure business value.
This report analyzes the challenges enterprises face in generating value from digital transformation and describes how they can adopt a Business Value Orchestrator to measure and derive business value. The areas of focus in this report include:
What are the key challenges impacting enterprises in deriving value from digital transformation?
Why do enterprises need a Business Value Orchestrator?
What can enterprises achieve from a Business Value Orchestrator?
What are the critical success factors and best practices for establishing a Business Value Orchestrator?
How can enterprises move through their Business Value Orchestrator adoption journey?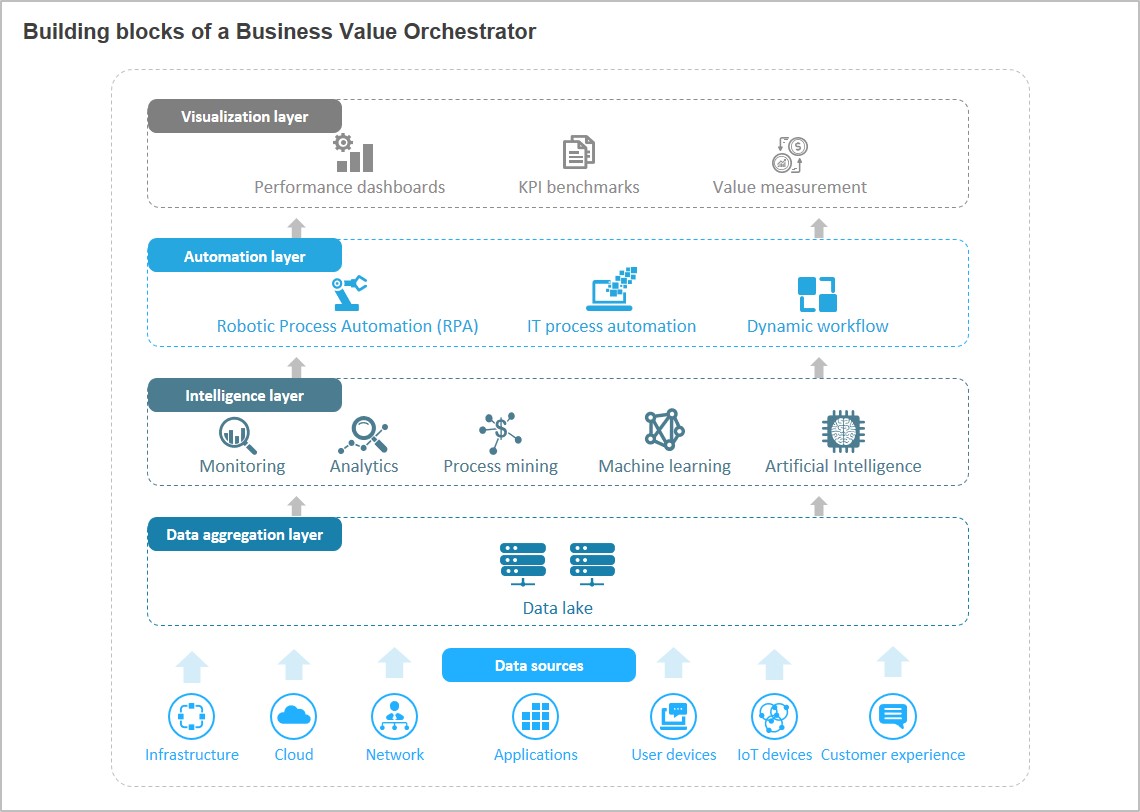 Membership(s)