The HR function is facing a wave of transformation. A new generation with strikingly new preferences is making its presence felt and digital technologies are driving disruption and changing the way organizations engage with their talent. The Learning and Development (L&D) function of today is set to be impacted by these factors, and L&D managers need to make sure that the organizational learning strategy is aligned with the overall business goals to mitigate the impact of these disruptions.
Several new concepts have, thus, made inroads into the L&D space to help talent managers plan and execute the new learning strategy better. These concepts – such as microlearning, spaced learning, gamification, and immersive learning – will be powered by next-generation learning technologies and help provide a more impactful learning experience to employees. The traditional learning system will realign itself to make way for an enhanced new learning ecosystem that ties together the various elements (such as people, processes, and technology) of learning in a more strategic way.
Content
This viewpoint examines the key trends impacting the learning industry and their implications for its future. It also suggests how organizations can leverage the latest developments in learning to plan their long-term strategies and choose the best resources available in the market to make informed choices regarding their learning and development engagements. The report also includes a section on the resources and tools available in the market to help organizations develop their talent.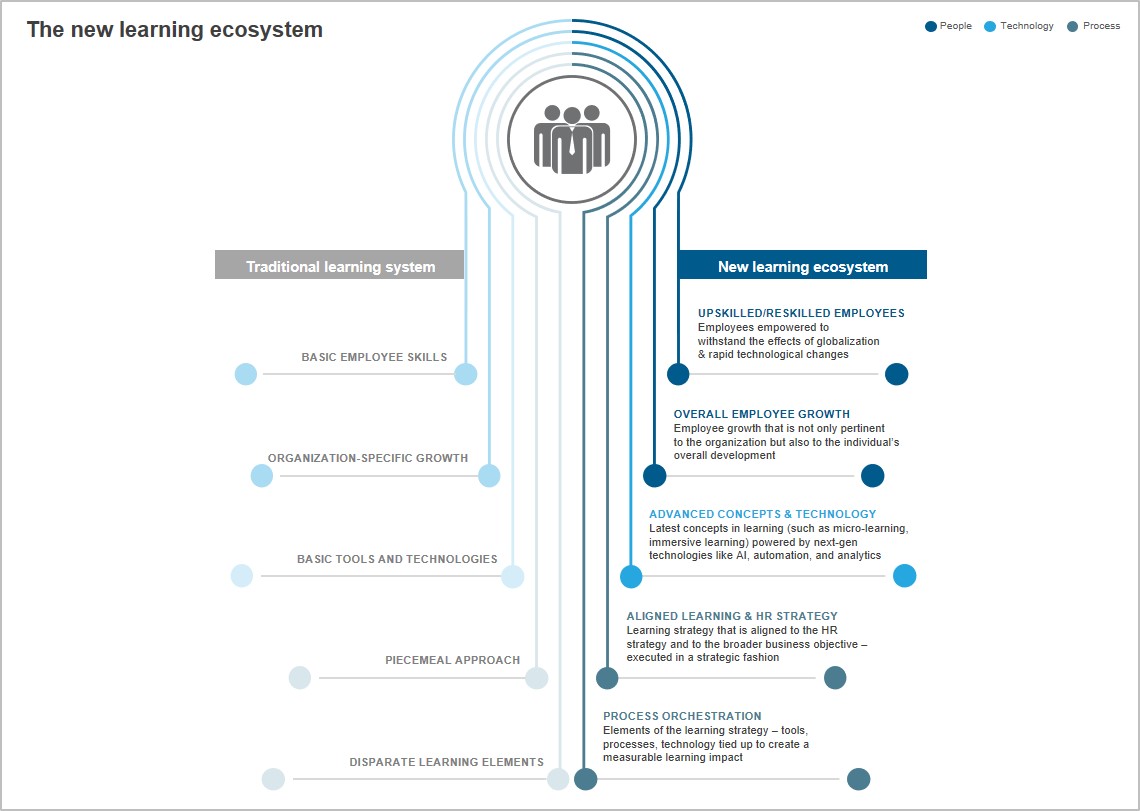 Membership(s)