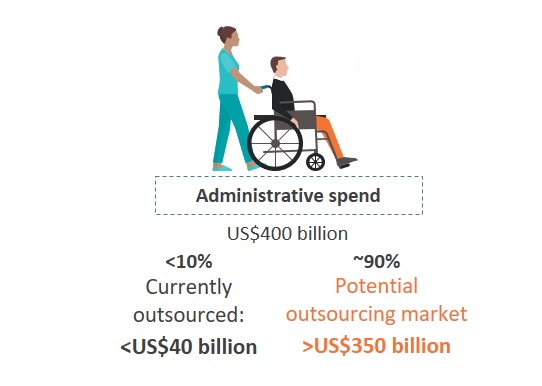 The hospice care and clinical service providers in the United States spend over US$400 billion every year on administrative processes (primarily revenue cycle management). For health systems plagued with financial issues, spending 20-25% of their total spend on non-core activities is untenable. Further the deficiency of specialized skill sets such as medical coding is driving inefficiencies in this spend leading to not just high costs but lost revenues.
In such an environment, health systems are actively seeking third-party support to manage their administrative spend better giving rise to the RCM outsourcing industry. As more and more enterprises enter the fold, the RCM outsourcing services are growing at 15% CAGR and command a margin premium like few other BPO markets have seen before.
Driven by these factors, the RCM BPS market has become a panacea for investors as well as IT/BPO firms that have invested millions of dollars in this market in the last two years at much higher multiples than is atypical of the BPS industry. However, with growing role of technology and automation, the future direction of this industry is unclear and vendors need to identify the right play for themselves.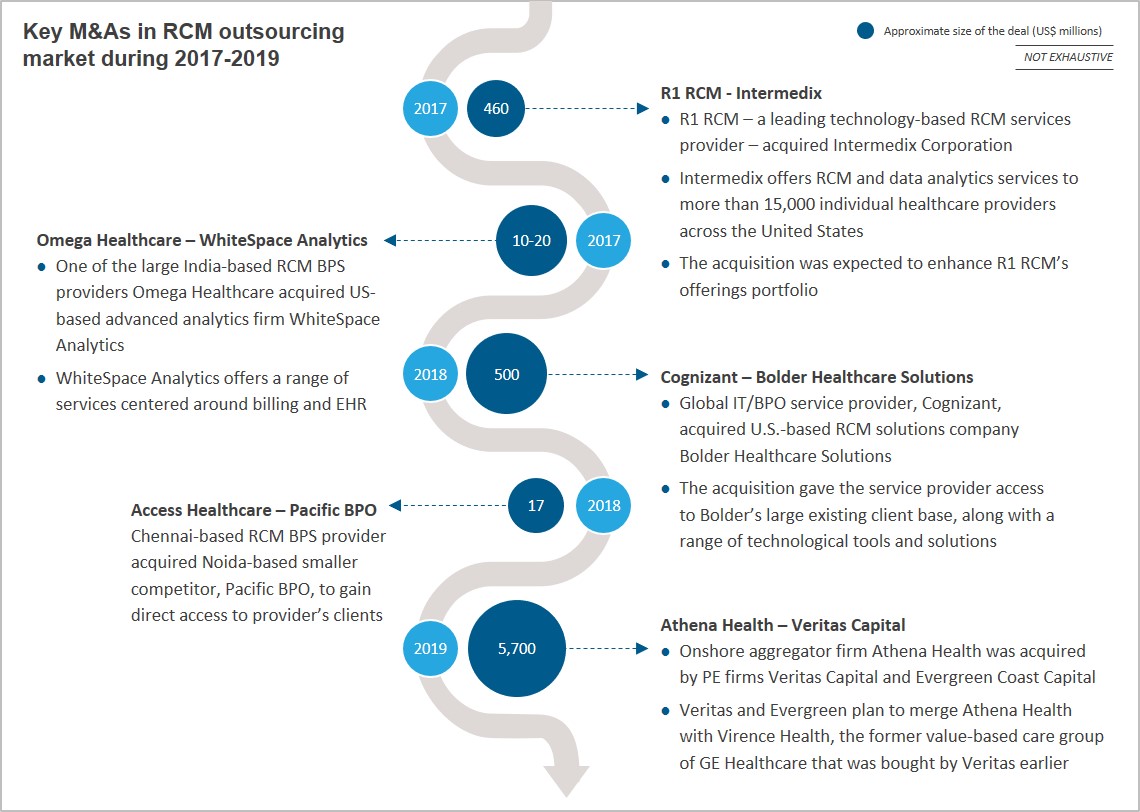 The viewpoint explores the key factors contributing to attractiveness of the RCM BPS market and explore the question on future growth sustainability. The specific topics covered in the viewpoint include:
The current state of the U.S. healthcare provider market
Key contributors to RCM inefficiencies
Size of the opportunity for addressing administrative inefficiencies
Key benefits that third-party providers can offer to health systems
Interest from the investor community
Mergers and acquisitions in the RCM BPS market
Growth sustainability in the future
Membership(s)