This report is available only to GICs & Shared Services and Strategic Outsourcing & Vendor Management members. For information on membership or purchase, please contact us
The service revolution is well underway, and enterprises across nearly all verticals are accelerating their Robotic Process Automation (RPA) efforts and related outcomes. While a majority of enterprises are still in the early stages of RPA adoption, some enterprises have performed better than others in their RPA journey by developing a combination of differentiated capabilities that has produced superior outcomes. Everest Group recognizes such RPA Pinnacle Enterprises™ by comparing enterprise performance on its proprietary Pinnacle Model™ methodology.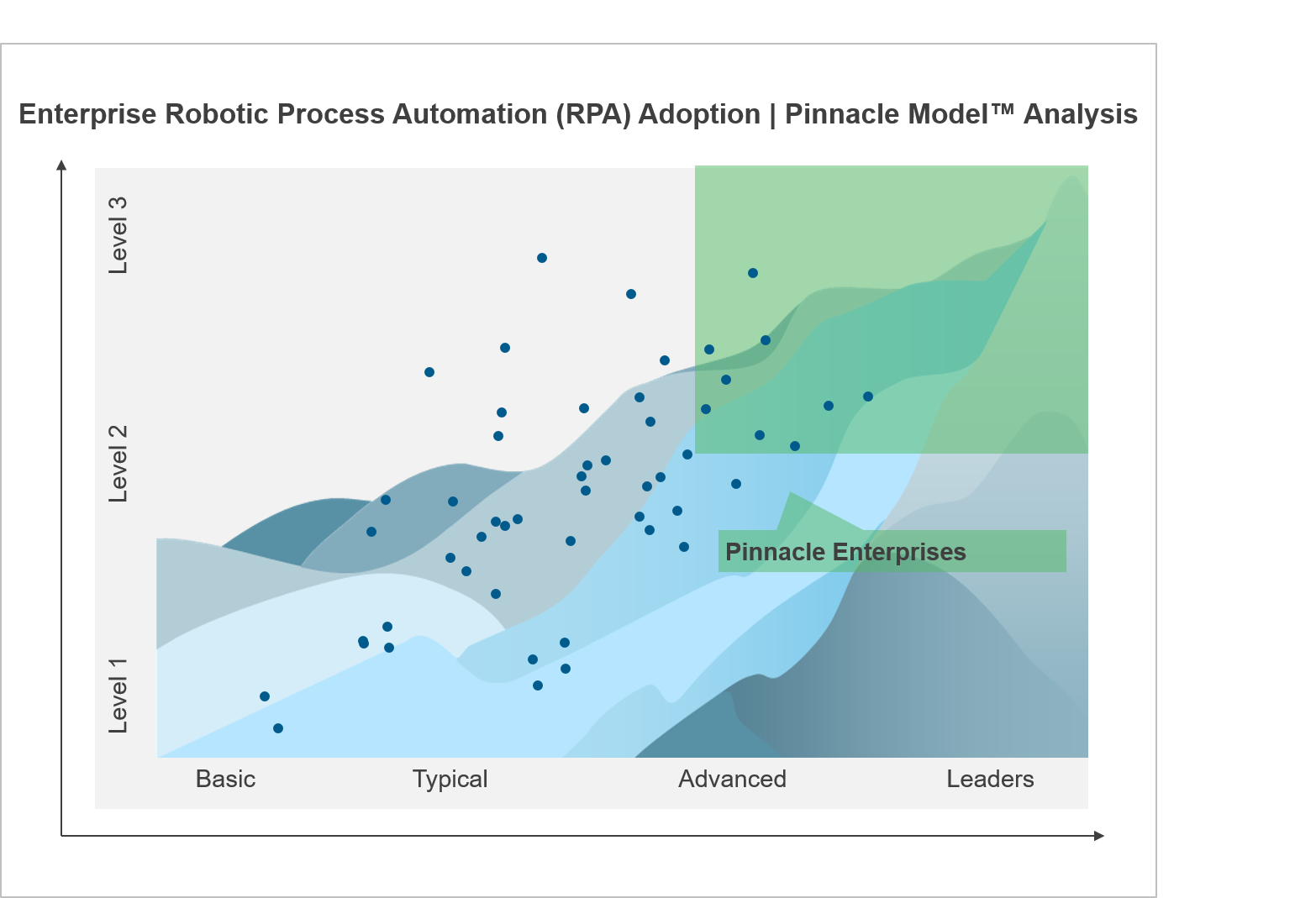 Definition of Pinnacle Enterprises™
Everest Group Pinnacle Model™ assessments identify Pinnacle Enterprises – companies that have achieved superior business outcomes as a result of their advanced capabilities. The journeys of these best-of-the-best companies provide insights into the key enablers needed to achieve desired outcomes and point to the investments required to accelerate time to impact. Whether companies want to make incremental changes or achieve major transformations, Pinnacle Enterprises exemplify the way to success.
In this report, to identify Pinnacle performance for enterprise RPA adoption, Everest Group examined five key capability areas for RPA: vision & strategy; implementation; organization & talent; technology; and, resourcing, as well as three key types of outcomes: cost, operational, and business by studying RPA adoption journeys of the 52 enterprises that participated in the study.
Report content includes:
Differentiators for Pinnacle Enterprises
Key implications for enterprises and vendors / service providers
Accelerating your RPA journey
Assessment of capability maturity
Assessment of outcomes