In the last few years, service providers have been facing several challenges given the dynamic and evolving market conditions driven by increasing adoption of digital and disruptive technologies, increasing pricing pressures, rise of protectionism, and higher competition. While these market forces have led to several internal changes in the service provider strategy, reduction/shift in headcount has been the most pronounced to the outside world. In fact, some service providers recorded a reduction in headcount for the first time since their incorporation. Providers have not only been hiring fewer employees, but are also handing out pink slips to hundreds of employees.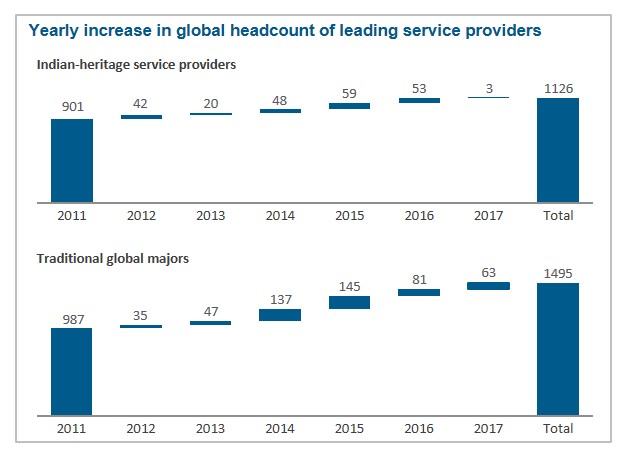 While the unsavoury details related to increased lay-offs across various service providers have hogged the limelight, what is missing is a focus on the drivers that forced the service providers to take such measures and its possible impact on the business model of service providers.
This viewpoint focuses on a detailed analysis of shift in the headcount trend uncovering the drivers, business impact, and outlook:
Has headcount decrease been similar or different across types of service providers (i.e., Indian-heritage service providers and global majors)?
What have been the key drivers of the headcount reduction in past few years?
Is the impact on headcount more pronounced for some verticals, industries, or services? If yes, why?
How has this impact translated between onshore, nearshore, and offshore locations?
What have been the implications of this impact on service providers' businesses? What is our outlook on service providers' headcount in near to medium term (i.e., next three to five years)?
Membership(s)