Digital is no longer an aspiration but a necessity to survive in the rapidly-evolving market where boundaries between industries and industry players are blurring. In the recent years, enterprises have been undertaking digital transformation initiatives to leverage digital tools to improve revenue, reduce costs, and enhance customer experience.
However, most of the enterprises tend to take half measures by just focusing on digital strategy. If the enterprise operating model is not aligned with the digital strategy and business model, the desired returns from a transformation initiative cannot be achieved. Everest Group has assessed the digital transformation success and failure cases of enterprises to arrive at the best practices that enterprises need to adopt for transforming their operating model into a digital operating model.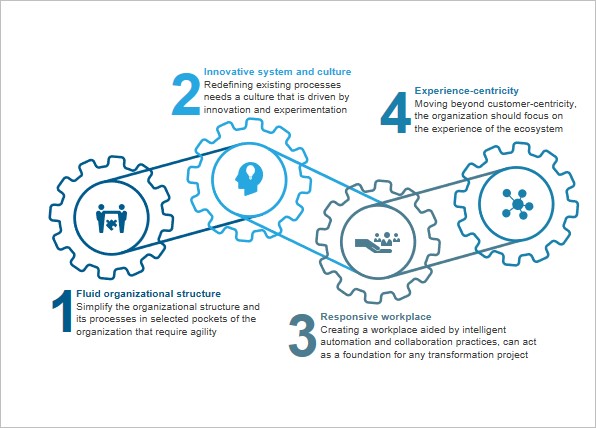 The operating model transformation journey will not be same for all enterprises; it is a function of their business model and the digital maturity. A robust transformation strategy should not only state the end goal but should also answer the question, "who should do what?" The operating model transformation section in the report aims at providing a road map for enterprises to modify their operating model.
Membership(s)