Technology is creating entirely new ways of serving the existing needs of customers and is significantly disrupting the value chain by improving the quality, speed, and price at which value is delivered. Challenger banks (FinTechs, non-traditional financial service providers, and neo-digital banks) are developing new products, services, and business models, impacting front- to back-office functions to compete with traditional banks. At the same time, regulators in Europe are pushing for open banking, thereby increasing API adoption among banks.
The increasing competition and the growing adoption of digital channels are forcing traditional banks to adapt to new client processes and reinvent themselves.
In this research, we analyze the customer-facing digital investments for 20 European retail banks. These banks have been mapped on Everest Group's Digital Effectiveness Assessment model, which is a composite index of a range of distinct metrics related to each bank's capability maturity and the resultant business outcomes. In this report, we focus on:
Disruption in the UK and European retail banking sector
Assessment of 20 leading European banks on Everest Group's Digital Effectiveness Assessment model
Identification of Digital Banking Leaders and their key differentiators
Snapshot of capability maturity and business outcomes of all European banks assessed on the Digital Effectiveness Assessment model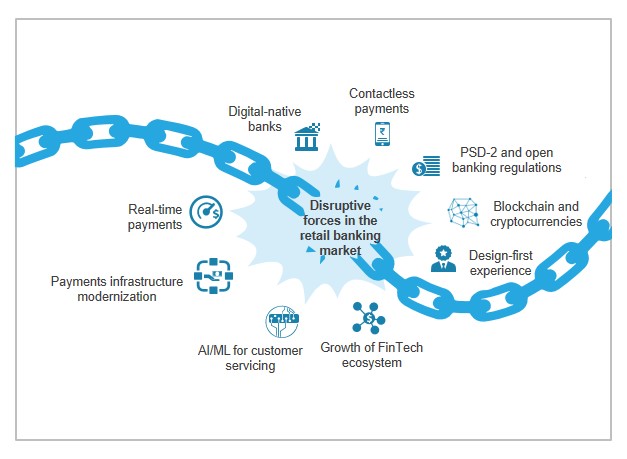 SCOPE OF THE ANALYSIS
Industry: Retail banking
Geography: Europe
Enterprises: Includes 20 leading European banks, shortlisted on the basis of asset size as well as their focus on retail banking
SOURCES LEVERAGED
Only publicly-available information (i.e., information from the consumer's perspective) has been used for the entire analysis in this report.
CONTENTS
The detailed report "Digital Effectiveness in Retail Banking | Focus on Banks in the United Kingdom and Europe: Identifying Digital Banking Leaders in the Open Banking Era".
Membership(s)