Are Buyer Expectations Outpacing Provider Capabilities?
---
by

Rajesh Ranjan, Vignesh Kannan
The Finance and Accounting Outsourcing market is gradually shifting from arbitrage-first to the digital-first model. Service providers are developing best practices and digital capabilities to meet evolving requirements of enterprises and to facilitate transformation through digital enablement. Everest Group engaged in multiple conversations with enterprises to understand and analyze the shift on FAO buyer-service provider relationships. This report examines multiple-facets of FAO-engagements and answers the following questions: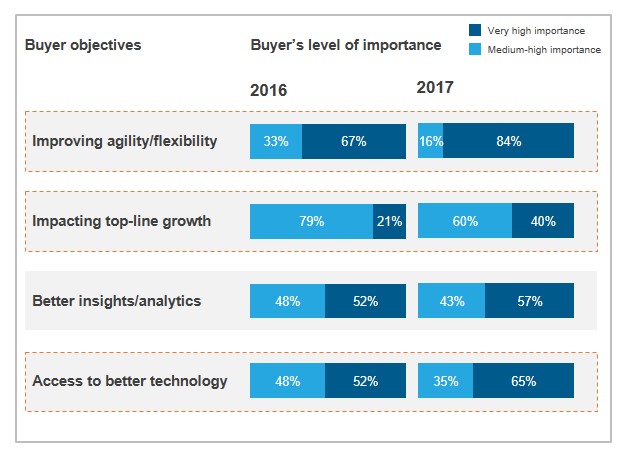 How are enterprises' expectations from their service providers changing over time?
How are service providers placed based on buyers' perception of their performance on different KPIs?
Which parameters are perceived to be the most differentiated by buyers?
What is the way forward for buyers and providers to succeed in this transformation journey?
Scope of analysis
Structured questionnaires and interviews with enterprises capturing qualitative and quantitative insights of their engagements with over 25 FAO service providers including Accenture, Aegis, Arvato, Capgemini, Cognizant, Concentrix, Conduent, Datamatics, DXC Technology, EXL, Genpact, HCL, Hexaware, IBM, Infosys, Intelenet, IQ BackOffice, NTT Data, Quatrro, Sutherland Global Services, TCS, TMF Group, Toutatis, Wipro, and WNS
Sample size includes 90+ buyer interactions across online surveys and interviews across multiple industries and geographies in 2015-2017
Membership(s)
---
Page Count: 28