Bots are everywhere. Much like consumers, enterprises are also now riding this wave to enhance their customer-centric processes, IT operations, and other support functions. Everest Group research suggests that 90% of these bots are either chat-based or script-based.
However, this rapid adoption of bots is raising some questions in the enterprises:
1. Can we identify which of the bots have stopped working?

2. Can we assess which of the bots will stop working and when?

3. Can we address why the bots are not working the way they should?

4. Can we govern the lifecycle of bots across our ecosystem?
Forward-looking enterprises are realizing that beyond the initial novelty of bots, there lies a significant business value. However, this business value is unsustainable without meaningful governance and assurance. This research segregates enterprises' bots challenges into five major buckets of vision, assurance, governance, security, and scalability. The research also recommends a different ROI: Remediation, Orchestration, and Integration to drive sustained business value.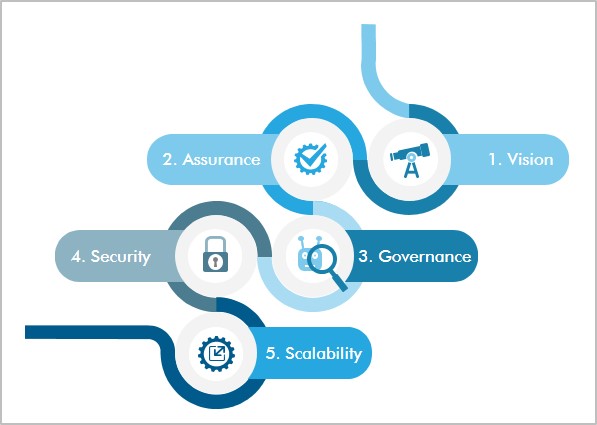 This research focuses on the key challenges enterprises need to address to have a better governed and assured bots adoption strategy. It also provides a potential evolution model for these bots within the constraints of an enterprise setup:
Key business value from adoption of bots
Types of bots within enterprise setup
Key challenges in the enterprise bot adoption – challenge of limited assurance
A new ROI – Remediation, Orchestration, and Integration
Evolution of enterprise bots
Membership(s)