The insurance industry has not witnessed any revenue breakthrough product in the past few years. At the same time, legacy infrastructure and resistance to change traditional business processes has fundamentally slowed down the ability of insurers to innovate and respond to evolving consumer needs. Proliferation of connected devices, pervasiveness of digital technologies, and rise of the shared economy has now created opportunities for insurers to launch differentiated products and create superior customer experiences.
A combined effect of all such factors has driven the growth of InsurTech firms – startups that leverage technology to create value for stakeholders in the insurance industry. Although currently we see dominance of enablers who are aiding traditional insurers to better serve their customers, the insurance sector is witnessing aggressive growth in the number of disruptors that are transforming business models to cater to customer demands in niche segments.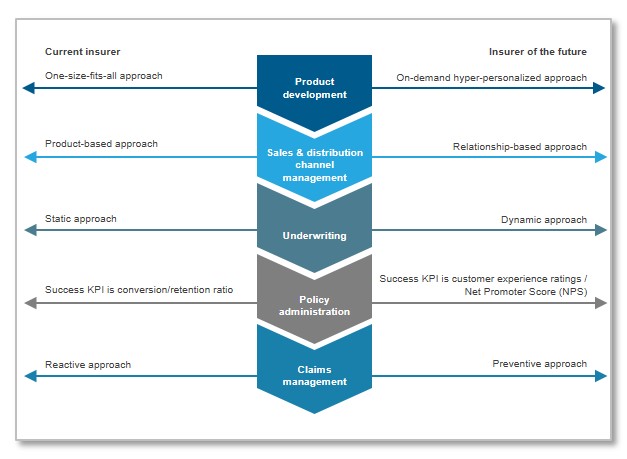 Content
In this report, we have broken down the insurance value-chain to understand key priorities of insurers across the value-chain elements. We focus on:
Understanding the key priorities of insurers across the different tenets of insurance value-chain
Identification of key InsurTech firms – "Trailblazers", who can address these specific priorities for insurers across the insurance value-chain
The research also provides our point-of-view on "Insurer of the Future", gaps in the current state of approach towards business operations, and identification of key technology enablers that can help bridge those gaps.
Scope of the analysis:
Industry: Insurance (life, annuity, and pensions; property & casualty; and reinsurance); excludes capital markets (investment banking, asset management, custody & funds administration, and brokerage services); retail & commercial banking, and healthcare payers
Geography: Global
Membership(s)
Banking, Financial Services & Insurance (BFSI) - Information Technology Outsourcing (ITO)